Bangladesh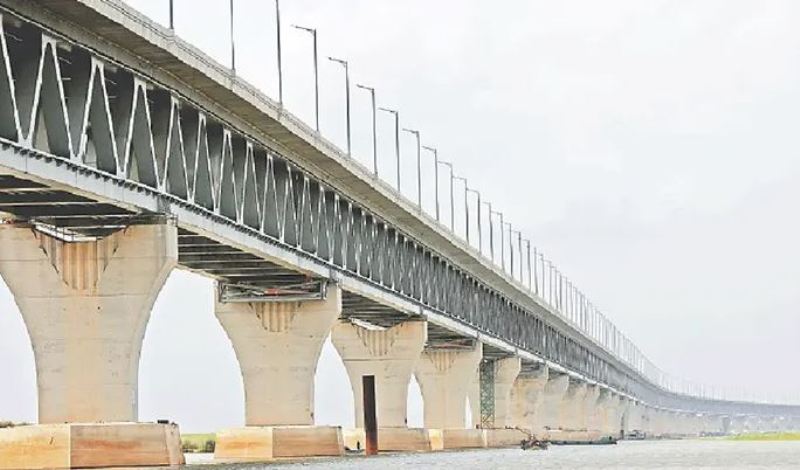 File photo
Contractor hands over Padma Bridge to authorities after completing construction
Own Correspondent, Dhaka, June 23: There is only one day left for the inauguration of the Padma Bridge. Chinese contractor firm, China Railway Major Bridge Engineering Company Limited (MBEC), has completed the construction of the bridge and handed it over to the authorities.
Executive Engineer (Main Bridge) of Padma Bridge Dewan Md. Abdul Quader said that the contractor has completed the construction work and handed over the bridge. However, there will be minor works in any infrastructure. For the next one year, they will do that work as 'Defect Liability Period'.
Meanwhile, the festive mood centered on the inauguration of the bridge at Padmapara in Munshiganj. The inauguration and assembly will be in Mawa. So the preparation is now at the final stage. Decorations are going on at the venue adjacent to Padma Bridge North Thana and on the Dhaka-Mawa Expressway. Security has been tightened in the area.
Prime Minister Sheikh Hasina will inaugurate the Padma Bridge, a symbol of Bangladesh's economic potential. The much-anticipated megastructure will be opened to traffic the next morning, June 26.
According to the notification, 13 types of vehicles will be able to move on the bridge. However, Nasiman, Karimon, Bhatvati and CNG autorickshaws will not be able to operate. Even people will not be able to cross the bridge on foot.
In the meantime, the government has fixed the toll rates for crossing the Padma Bridge. At the same time, it has specified what kind of vehicles will be allowed to cross the bridge.