Bangladesh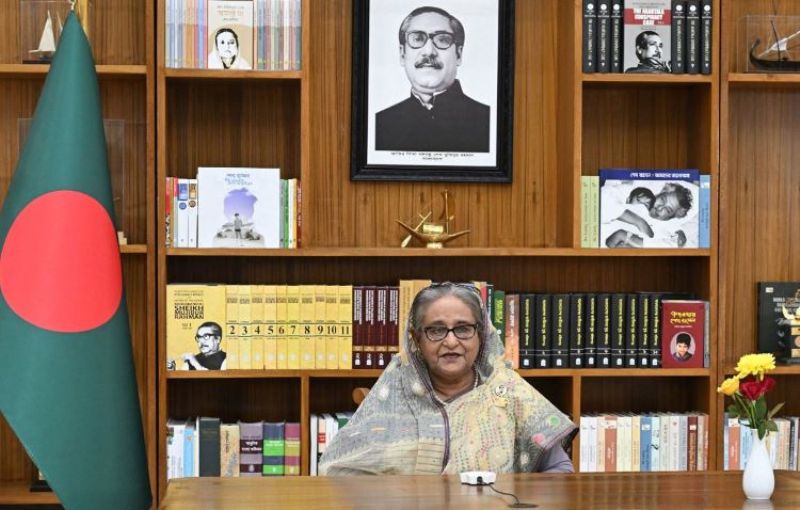 PID
Corona has exposed many flaws in the global health system: PM Hasina
Dhaka, December 7: Prime Minister Sheikh Hasina said collective efforts of all are needed to ensure access to affordable insulin and other life-saving medicines for the poor. She said the Covid-19 pandemic has exposed many flaws in our global health system. We need to learn from that experience to tackle the disparities that can be even more deadly for diabetes and other NCDs (non-communicable diseases).
On Tuesday (December 6), as the global ambassador of diabetes, the Prime Minister said this in a video message broadcast at the World Diabetes Congress-2022 held in Lisbon, Portugal.
On behalf of all diabetes patients and caregivers, she called on world leaders to immediately end the Russia-Ukraine war, saying we must end the international arms race and use much-needed resources for the health and education of our people.
Sheikh Hasina said, "We need to have a world of peace to ensure that we have access to the right treatment and access to everyone suffering from diabetes and related diseases. International political will must be mobilized to invest in diabetes prevention, treatment and research."
The Prime Minister also said that as a global ambassador, she is committed to playing his role in bringing the matter to the attention of world leaders. She called on the International Diabetes Federation (IDF) to support the implementation of the Global Diabetes Compact with the World Health Organization (WHO) and other relevant global health leaders.
Sheikh Hasina said there is no alternative to international funding for diabetes prevention, treatment and research. According to the WHO, about 422 million people worldwide suffer from diabetes and the disease kills about 1.5 million people every year. More than 8.5 million people, including children, live with diabetes and related illnesses in Bangladesh. "But complications and premature death from diabetes can be prevented. A few lifestyle changes like regular exercise and a healthy diet can make a big difference. With the right medication and precautions, a diabetic can enjoy a regular life."
The Prime Minister recalled Bangladesh's previous cooperation with the IDF by declaring November 14 as World Diabetes Day through a resolution of the United Nations General Assembly, saying Bangladesh has set a target of reducing premature mortality from diabetes and other major NCDs by one-third by 2030.