Bangladesh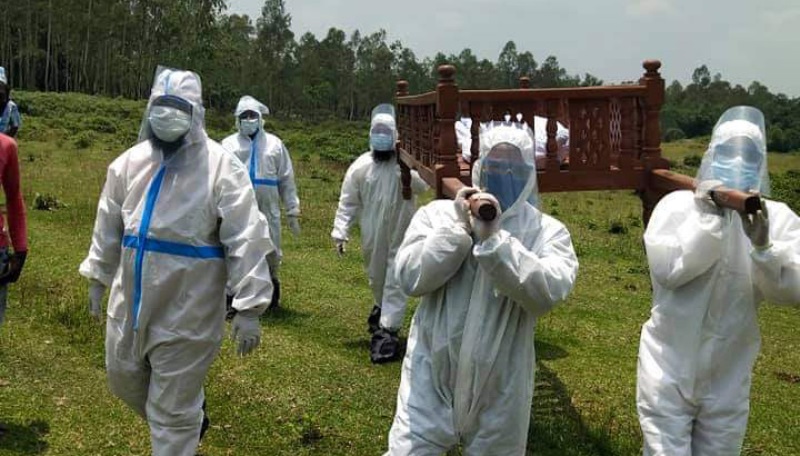 Collected
Coronavirus: 1,914 new cases, 61 deaths in a day
Dhaka, May 4: In the last 24 hours, 61 more people have died due to coronavirus. Among them were 36 males and 25 females. Of the 61 people, 43 died at government hospitals, 16 at private hospitals and two at home. So far, the death toll in the country has risen to 11,605.
During this time, 1,914 new cases of coronavirus have been identified. The total number of infected patients stood at 7,65,596.
A press release signed by Additional Director General (Administration) of the Department of Health Prof Dr Nasima Sultana on Tuesday (May 4th) said that samples of 21,984 people were tested in 420 government and private laboratories across the country in the last 24 hours. A total of 55,40,394 samples have been tested in the country so far.
The detection rate in the sample test is 8.71 percent. Since the first patient was identified on March 8 last year, the total detection rate has been 13.82 percent.
In the last 24 hours, 3,870 people have recovered. With this, the number of patients who recovered from coronavirus after treatment in the country rose to 6,95,032.
The recovery rate in the 24 hours was 90.78 percent.
According to the division, 28 people died in Dhaka division, 18 in Chittagong, seven in Rajshahi, one in Khulna, two each in Barisal, Sylhet and Rangpur and one in Mymensingh division.
On March 8, 2020, three people in the country were diagnosed with coronavirus. Ten days later, on March 18, the first person to be infected with the virus died in the country.