Bangladesh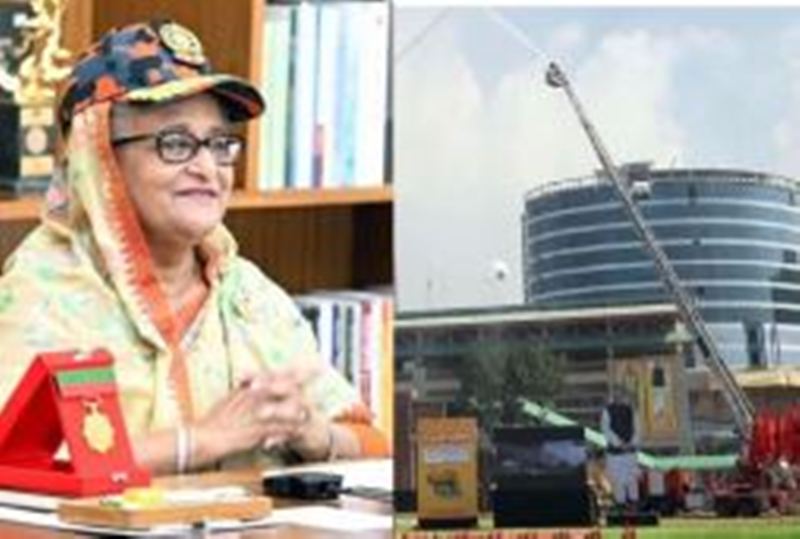 PID
Coronavirus and Russia-Ukraine war have slowed the pace of development: PM Hasina
Dhaka, November 15: Prime Minister Sheikh Hasina said that no one can stop the unstoppable progress of Bangladesh.
She said, "We will move forward. But the unfortunate thing is that the pace of our development has slowed down to some extent. The main reason for this is the impact of the coronavirus on the one hand, and sanctions against sanctions as a result of the Russia-Ukraine war, which has resulted in a global economic recession."
She said this while joining virtually from Ganobhaban at the opening ceremony of Fire Service and Civil Defense Week-2022 on Tuesday (November 15).
Prime Minister Sheikh Hasina, referring to firefighters as 'friends in times of trouble', said that her government is working to make the fire service and civil defense into full-fledged service providers.
"We are taking measures to make the fire service and civil defense a maximum service provider with full capacity," she said.
The Prime Minister said, "The capacity, service area and status of the personnel have also been increased. Because when there is a fire or an accident or an earthquake or something happens or a building collapses, the fire service runs first. Even when a ship or a launch gets into an accident. This is the fire service we get. So it is absolutely necessary to modernize them. And that is the step we have taken. We have also taken various steps to increase its capacity and expand the service area."
The Prime Minister remembered with gratitude the 30 firemen who lost their lives in the line of duty in the recent devastating fire at the BM Container Depot in Sitakunda. He expressed his condolences to the bereaved family members, wishing them peace of mind.
On behalf of the Prime Minister, Home Minister Sitakunde presented the Fire Service and Civil Defense Padak-2022 in 4 categories to 45 firemen including the families of 13 fire fighters who died in the recent BM Container Depot fire. The Prime Minister witnessed the army parade and took the state salute.
The Prime Minister said, "I know that many of the employees of this organization have to work in fire and smoke all their lives and are affected by various diseases at the retirement age. For this reason, we have planned to give lifelong ration to the employees of the fire service. Besides, to increase the manpower of this organization to 30 thousand. Work has also been undertaken."