Bangladesh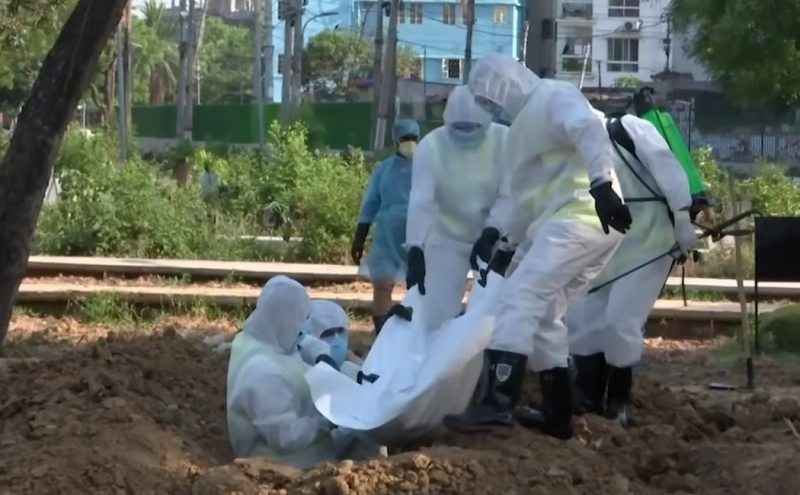 Screengrab from YouTube
Coronavirus claims 15 more lives in 24 hours, daily infection rate stands at 31.98 percent across Bangladesh
Dhaka, January 27: The deadly coronavirus has claimed 15 more lives across Bangladesh in the last 24 hours, taking the toll to 28,288.
During the same time, another 15,807 people tested positive for the virus, as the caseload increased to 17,47,331.
According to a press release from the Directorate General of Health Services (DGHS), 49,579 samples were collected and 49,425 samples were tested across the country. The daily infection rate was 31.98 percent. The overall detection rate stands at 14.19 percent.
Meanwhile, 1,037 people have recovered from the virus in the last 24 hours. So far, 15,61,043 people have made recoveries after being affected by the coronavirus.
Among the 15 deceased were 10 women and five men. Dhaka division recorded eight deaths, Chittagong three, Rajshahi two, while one death was reported each by Barisal and Rangpur divisions.