Bangladesh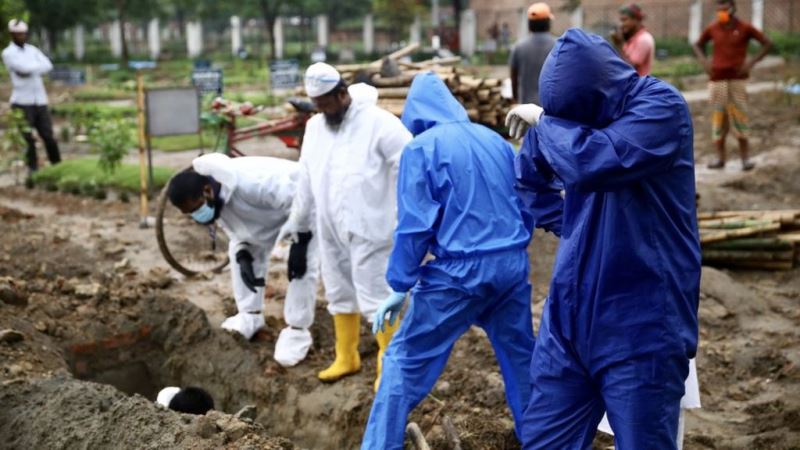 Collected
Coronavirus: Daily death toll crosses 100 for the first time as country registers new record
Dhaka, April 16: Another 101 people have died in the country in the last 24 hours due to coronavirus infection. This is the highest death in a single day in the country. With this, the total number of deaths due to coronavirus in the country increased to 10,182. At the same time, 4,417 people were diagnosed with the disease. The total number of infected people increased to 7,11,779.
A press release signed by Additional Director General (Administration) of the Department of Health Prof Dr Nasima Sultana on Friday (April 16) said 5,694 people have recovered in the last 24 hours. So far, a total of 6,02,908 people have recovered.
The rate of healthy patients is 74.43 percent considering the total examination and identification.
At the same time, 18,707 samples were collected. 18,906 were tested. A total of 51,34,478 samples have been tested in the country so far.
Compared to the sample test in the last 24 hours, the detection rate is 23.36 percent. Compared to the total test, the detection rate is 13.86 percent.
Of the 101 people killed in the last 24 hours, 59 were in Dhaka division, 20 in Chittagong, 3 in Rajshahi, 5 in Khulna, 4 in Barisal, 1 in Sylhet, 6 in Rangpur and 3 in Mymensingh divisions.
Of the 101 dead, 67 were men and 34 were women. Of these, 94 died at the hospital and 7 at home. Of the total 10,182 deaths so far, 7,566 were males and 2,616 were females.