Bangladesh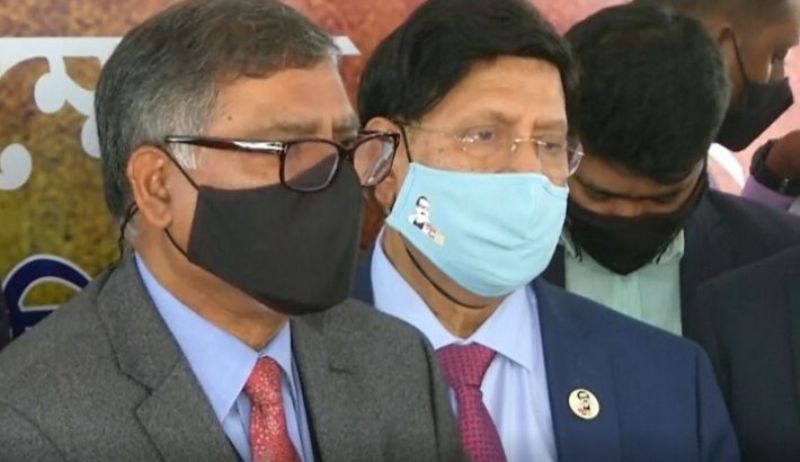 Collected
Coronavirus: Flouters to be booked by law enforcement
Dhaka, January 20: Health Minister Zahid Maleque has instructed the Deputy Commissioners (DCs) to take legal action if citizens do not comply with the 11-point guideline announced by the government. He told reporters after a meeting with the Ministry of Health and Foreign Affairs and DCs at the Deputy Commissioners' Conference on Thursday (January 20) at noon.
The health minister said, "Since coronavirus is increasing, now the rate is 25 percent. Yesterday 9,000 people tested positive for coronavirus, while 12 died. While we are not terrified, it is a cause for concern. We have told the deputy commissioners that we are expecting the same kind of cooperation this time as they did last time."
"You (DC) chair the committee at a district level. Will work with everyone there. We will also work with our local people's representatives," he said.
Mentioning that the Directorate General of Health Services (DGHS) is ready to deal with the pandemic, Zahid Maleque said, "We are in a much better situation than before. We don't lack tests. We have test kits. There is no lack of oxygen. Central oxygen lines have been installed in about 130 hospitals, which was not the case before. We have telemedicine system. There are 20,000 beds and 40,000 new people have been recruited. There are 15,000 doctors, 20,000 nurses and technicians. The overall preparation is good."
Regarding the restrictions, he said, "We have imposed a 11-point restrictions to control the way Omicron is increasing. Deputy Commissioners are the main tool for implementation. It has to be done at the district level. When a person gets on a bus, train, steamer, that person has to follow the hygiene rules. Masks should be worn, social distance should be maintained as much as possible. I have asked to take legal action against those who do not respect health and commit these misdeeds."