Bangladesh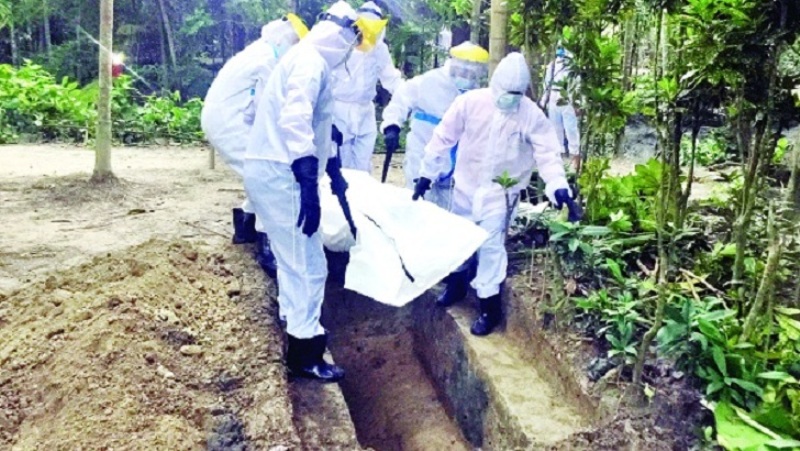 Collected
Coronavirus kills four more in a day across Bangladesh, daily infection rate stands at 1.57 percent
Own representative, Dhaka, December 27: Four people- one man and three women- have died of coronavirus (Covid-19) in the capital and other parts of the country in 24 hours from 8:00 am on Saturday to 8:00 am on Sunday. Of the four, three died at government hospitals and one at private hospitals. As a result, the national death toll in coronavirus rose to 28,060.
At the same time, 268 people were newly identified as infected. Bangladesh's coronavirus caseload has increased to 15 lakh 83 thousand 353 people. The daily detection rate stands at 1.57 percent.
On Sunday (December 26), the Directorate General of Health Services' (DGHS) regular press release on the Covid-19 situation stated that 17,245 samples were collected and 17,072 samples were tested in 851 public and private laboratories in 24 hours. Thus, the total number of sample examinations increased to 1 crore 13 lakh 93 thousand 25.
From March 8, 2020 to Sunday (December 26), the detection rate has been 13.90 percent.
Among the total deceased, 17,951 were men and 10,109 were women.
In 24 hours, 247 patients recovered from the desease, taking the recovery toll to 15 lakh 47 thousand 427 people.
Three of the four deceased were residents of Dhaka division and the other is a resident of Rajshahi division.