Bangladesh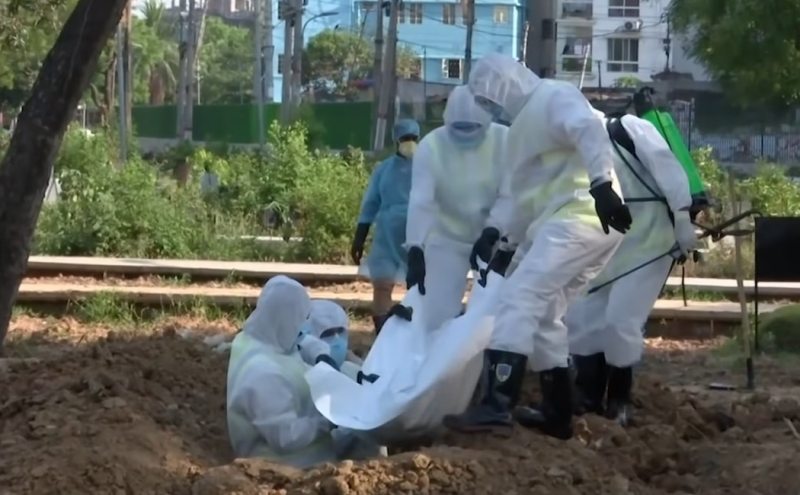 Screengrab from YouTube
Coronavirus: One dead within 24 hours as infection rate jumps to 1.87 percent
Own representative, Dhaka, 23 December: Another person has died of coronavirus in the last 24 hours from 8:00 am Tuesday to 8:00 am Wednesday, across the country. The death toll from the virus rose to 28,052.
At the same time, 352 new corona patients have been identified. With this, the total number of identified patients in the country has increased to 15 lakh 81 thousand 986 people.
At the same time, 18,938 samples were collected and 18,779 samples were tested in public and private laboratories across the country, according to a regular press release on coronation sent by the health department on Wednesday (December 22nd). In contrast to the test, the detection rate is 1.87 percent.
A total of one crore 13 lakh 25 thousand 771 samples have been tested in the country. The detection rate is 13.97 percent against the total sample test. 281 people recovered from Corona in 24 hours. With this, a total of 15 lakh 46 thousand 352 people have recovered in the country till now.
Meanwhile, a Dhaka resident died in the last 24 hours. No one was killed in the other division at the time.
Last year, on March 8, 2020, the first coronavirus was detected in the country. On March 18 of that year, the first patient in the country died from the virus.