Bangladesh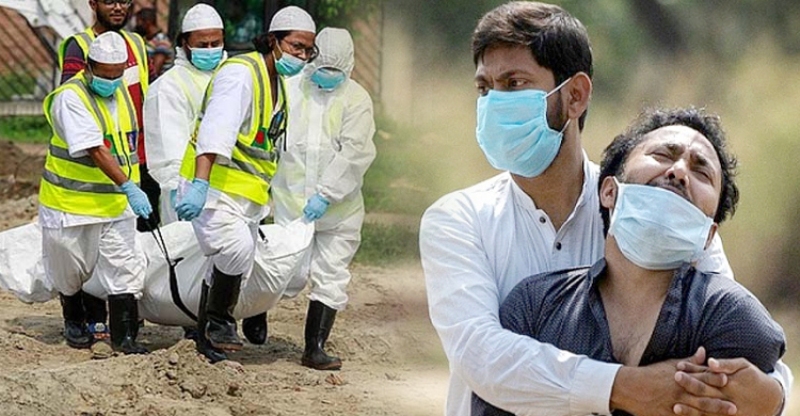 Collected
Coronavirus: One death within 24 hours, detection rate increases to 1.22 percent
Own representative, Dhaka, December 20: Death by infection due to the deadly coronavirus (Covid 19) has decreased but infection has increased. One person died in the country in 24 hours from 8:00 am on Saturday to 8:00 am on Sunday. The national coronavirus death toll rose to 28,048.
At the same time, 211 people have been newly identified as infected. With this, the caseload in the country stands at 15 lakh 81 thousand 83 people.
According to a regular press release issued by the Directorate General of Health Services on Sunday (December 19), 17,347 samples were collected and 17,332 samples were tested across the country in the last 24 hours from 8:00 am on Saturday to 8:00 am on Sunday. The detection rate has increased to 1.22 percent.
So far a total of 1 crore 12 lakh 66 thousand 74 samples have been tested in the country. The total detection rate as compared to the sample test is 14.03 percent.
The lone deceased has been identified as a male and a resident of Dhaka division.
The notification further said that 168 people have recovered during the aforementioned period. The number of people who recovered from the deadly disease is 15 lakh 45 thousand 571 people. The recovery rate currently stands at 97.75 percent.