Bangladesh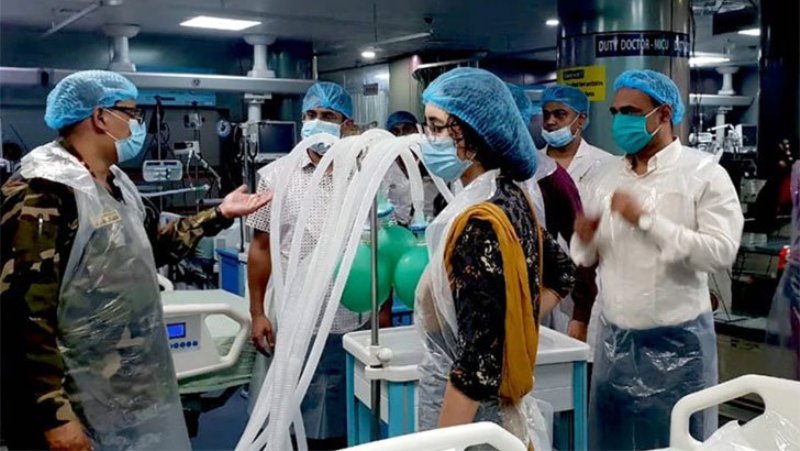 Collected
Coronavirus pandemic situation under control in the country, says Zahid Maleque
Dhaka, September 27: Health Minister Zahid Maleque said the coronavirus infection in Bangladesh is now under control. He said the infection rate was 33 percent at one time but now it has come down to 4.5 percent.
The daily deaths have also declined in the country. At one time, close to 300 people were dying every day, which has now come down to 21 people. Maleque made the remarks at a virtual press conference on Sunday (September 26).
He said the coronavirus situation has been brought under control with the concerted efforts of Prime Minister Sheikh Hasina, the Ministry of Health and other ministries, development partners and the media. As a result, schools and colleges have been opened. The pace of trade has returned. Life has become almost normal. Vaccination is another factor in the control of the pandemic.
Noting that the coronavirus vaccination program was launched in the country on January 27 this year, the health minister said Prime Minister Sheikh Hasina inaugurated the program by administering the AstraZeneca vaccine from Oxford produced by the Serum Institute of India. So far, a total of 5 crore 52 lakh vaccines have been received from different sources in the country.
He added that 2 crore 42 lakh vaccines have been given as the first dose, while 1 crore 60 lakh doses has been administred as follow up. A total of 4.02 crore people have been vaccinated. The country currently has 1.5 crore doses of the vaccine in hand.