Bangladesh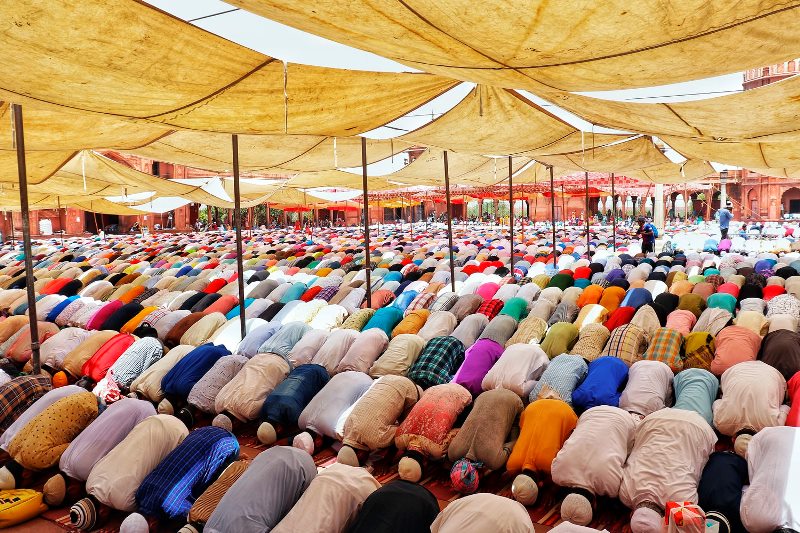 Shivam Garg/Unsplash
Country celebrating holy Eid-ul-Azha today
Dhaka, July 21: The country is celebrating Eid-ul-Azha, one of the biggest religious festivals of Muslims, today. Like last time, Eid is celebrated amid fears of an uncertain future triggered by the coronavirus (Covid-19) pandemic.
Eid-ul-Fitr, like Eid-ul-Fitr, is being held on Eid-ul-Fitr with the aim of maintaining physical distance and following the rules of hygiene. The Ministry of Religion has requested to refrain from hugging and shaking hands after Eid Jamaat.
On the occasion of Eid-ul-Azha, President Md. Abdul Hamid and Prime Minister Sheikh Hasina greeted the countrymen and Muslims all over the world. In a separate message, they wished the Muslim Ummah continued peace, prosperity and well-being.
In his message, President Md. Abdul Hamid said that the holy Eid-ul-Azha shines in the glory of deep devotion to the Almighty and supreme sacrifice. 'Azha' means sacrifice. Eid-ul-Azha is associated with the culmination of extreme sacrifice and love of God.
He said that the glorious example of the deep love, unwavering obedience and infinite self-sacrifice of Hazrat Ibrahim (AS) in sacrificing his son Hazrat Ishmael (AS) at the behest of Allah Almighty is unparalleled in history.
The President called upon the people of the country to stand by the people affected by the epidemic by realizing the significance of the sacrifices made to them in this difficult time.
In her message on the occasion of Eid-ul-Azha, Prime Minister Sheikh Hasina said that Eid-ul-Azha teaches peace, compassion, sacrifice and brotherhood. Let us all build the non-discriminatory, happy, prosperous and peaceful Bangladesh by taking part in the work for the welfare of the people from our respective positions with the essence of the holy Eid-ul-Azha in our hearts.
Eid Jamaat is not being held at the National Eidgah adjacent to the High Court again. The Eid Jamaat of Sholakia Maidan, which has a hundred-year tradition, is also not happening. However, 5 Eid congregations are being held at the National Mosque Baitul Mukarram this time.
Considering the current situation in Corona, following the notification issued by the Ministry of Religious Affairs on July 12, the Khatib-Imam of the mosque, devout worshipers and all concerned have been requested to perform the holy Eid-ul-Azha prayers in accordance with proper hygiene rules.
The Muslim community across the country, including the capital, is celebrating Eid-ul-Azha with due religious dignity and solemnity. At the end of Eid-ul-Azha Jamaat, devout Muslims are sacrificing animals according to their ability in the hope of gaining the infinite grace of Almighty Allah.