Bangladesh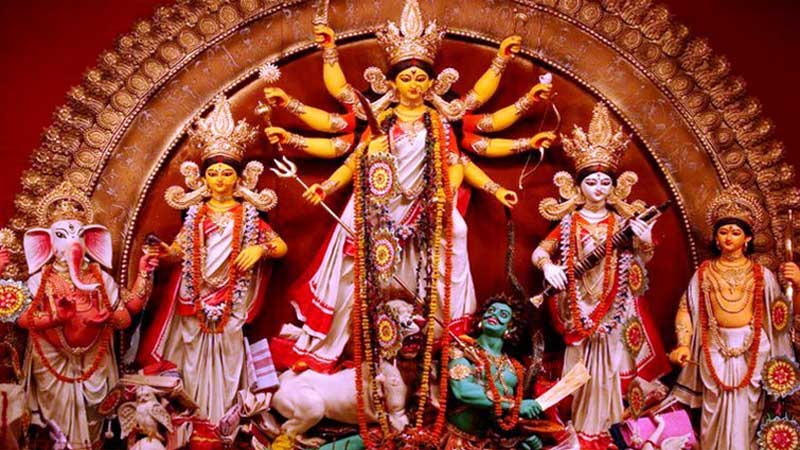 Collected
Country celebrating Mahastami today, Kumari Puja not held
Dhaka, October 13: The five-day public autumn festival is going on. The tide of joy in the hearts of Bengali Hindus of all ages. Among them, Mahasaptami Puja was performed by entering and placing the new magazine of Durgatinashini Maa Devi yesterday. Which ends after the arrival of Goddess Durga. After Mahasaptami, today is Mahaashtami.
Although Maha Ashtami started on Wednesday (October 13), Kumari Puja was not held again due to the pandemic. Kumari Puja was not organized in any temple of the capital, including Dhakeswari National Temple, Ramakrishna Mission. This puja was not done last year either. On Mahaashtami, Sandhi Puja will start at 11:54 pm and will end at 12:42 am. This Sandhipuja is held at the juncture of the eighth and ninth day. Besides, Mahaprasad will be distributed at noon.
Earlier, the Durgotsab started last Monday with the Mahasasthi Puja. The Durgotsab will end on October 15 with the immersion of the Goddess on Vijaya Dashami. This year Durga Puja is being held in 32,118 mandapas across the country. Last year the number of mandapas was 30,213. This time worship is being done in 238 mandapas in Dhaka metropolis. The maximum number of mandapas is 25 in Sutrapur police station, 21 in Kotwali police station, 16 in Wari, 14 in Gandaria, 13 in Hazaribagh, 12 in Turag, 10 in Badda, 9 in Banani, 9 in Mohammadpur, 8 each in Darussalam and Gabtali and Demra and 6 in Tejgaon.