Bangladesh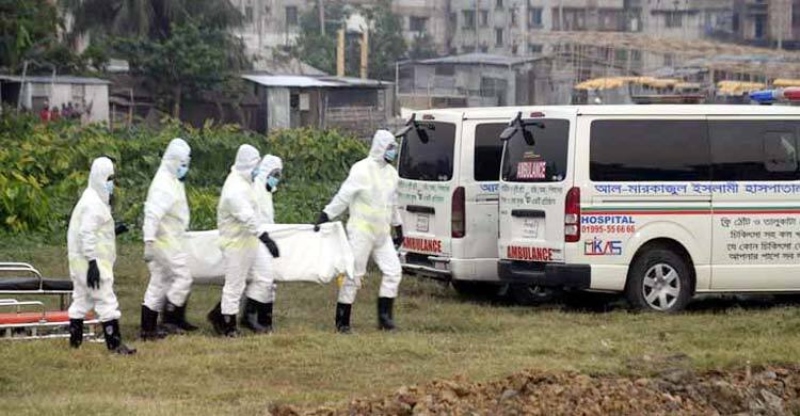 Collected
Country equals highest single-day Covid-19 fatalities as 264 die, 11,164 test positive within 24 hours
Dhaka, August 10: Another 264 people have succumbed to the coronavirus in the last 24 hours across Bangladesh, equalling the country's highest single-day fatalities record. With it, the death toll rose to 23,161.
Between Monday and Tuesday morning, the country recorded another 11,164 new cases, taking the total caseload to 13,76,322.
During the same time, 14,903 patients recovered from the deadly disease across Bangladesh, taking the total number of recoveries to 12,34,762. The recovery rate stands at 89.71 percent.
Among the eight divisions, Dhaka recorded 92 deaths, followed by Chittagong with 60 fatalities, Khulna with 27, 25 in Rajshahi, 18 in Mymensingh, 17 in Sylhet, 14 in Rangpur and 11 deaths in Barisal division.
One hundred and fifty-eight among the deceased were men, while 110 were women. Two hundred and fifty-four deaths took place at hospital and 10 at homes.
The virus has so far claimed the lives of 15,384 men and 7,777 women. Bangladesh's mortality rate stands at 1.68 percent.
Meanwhile, as many as 48,416 samples were collected and 47,424 samples were tested across the country in the last 24 hours. A total of 82,12,041 samples have been tested so far In Bangladesh. The daily infection rate was 23.54 percent, while the overall rate stood at 16.76 percent.