Bangladesh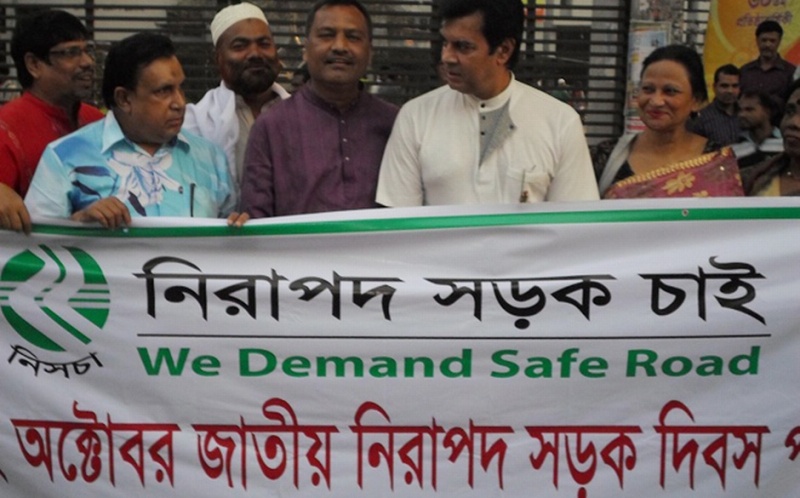 Collected
Country observing National Road Safety Day today
Dhaka, October 22: The country is observing National Road Safety Day today (October 22). Various programs have been taken up across the country on the occasion of the day. This year the theme of the day is 'Obey the speed limit, prevent road accidents'. President Md. Abdul Hamid and Prime Minister Sheikh Hasina have issued separate messages on the occasion.
Noting the urgent need to ensure safe roads, the President said, "The importance of road safety measures is immense in reducing the loss of life and physical and financial damage caused by road accidents. For this, transport owners, workers, passengers and pedestrians must know and abide by the relevant laws and regulations. I hope that all concerned will work diligently to make the road safety activities sustainable."
In her message, the Prime Minister said, "Before independence, there was no significant road network in this country. Bangabandhu Sheikh Mujibur Rahman, the father of the nation, undertook various programs and plans to build a modern road transport system in war-torn Bangladesh. His government formed a planning commission and adopted the first five-year plan. Following in the footsteps of the Father of the Nation, the Awami League government is taking various plans to build and implement a modern and up-to-date road and highway infrastructure."
She further said, "During our rule, the highway has been upgraded to 22,428 kilometers. Of this, the work of upgrading 632 km highway to four lanes and above has been completed. Work is underway to upgrade 647-km highway to six lanes."