Bangladesh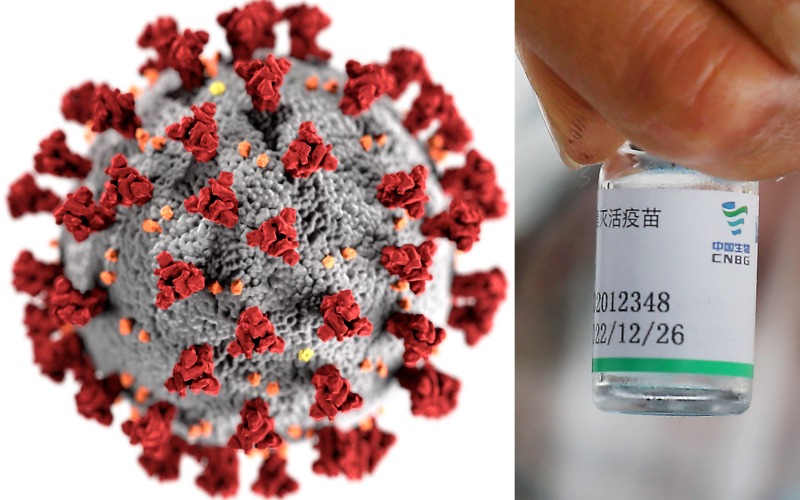 Sinopharm Image: Ministerio de Defensa del Perú/Wikipedia
Country to administer Sinopharm vaccine from June 19
Dhaka, June 18: Bangladesh will start administering doses of Sinopharm coronavirus vaccine from June 19 (Saturday). The country presently has 11 lakh doses of the Chinese vaccine.
People will be able to avail the vaccine from all government medical college hospitals, government general hospitals, district headquarters hospitals and 250-bed hospitals in the country, according to a letter signed by Dr Md Shamsul Haque, line director (MMC & AH) and member secretary of the health department, Coronavirus Vaccine Management Committee, on Thursday (June 17).
The letter said those who have already registered at the center designated for coronavirus vaccination but have not yet received the vaccine will be vaccinated. Government health workers and members of the police who have not been vaccinated before will get priority.
Expatriate Bangladeshi resident workers, students in government-private medical and dental colleges, government nursing and midwifery government mats and assistant IST students will get priority in this vaccine. Students of residential halls of government universities will also get the vaccine.
Officers and employees involved with Bangladesh Investment Development Authority (BIDA) and other important national development projects (such as Padma Bridge Project, Matarbari Power Project, Metro Rail Project, Express Highway Project, Rooppur Power Project and Rangpur Power Project, etc.), Dhaka North and South City Corporation Area Cleaners, Ward municipality workers engaged in funeral work and Chinese citizens living in Bangladesh will get the vaccine.
There will be one vaccination center in each district (excluding Dhaka district) and two booths in each center.
Each of the four medical college hospitals in Dhaka district (Dhaka Medical College Hospital, Sir Salimullah Medical College Hospital, Shaheed Suhrawardy Medical College Hospital and Mugda Medical College Hospital) will have one vaccination center and two booths in each center.
In all the districts where there is no medical college hospital, the Civil Hospital will be selected as one of the 250-bed hospitals in consultation with the Civil Surgeon District Corona Vaccine Committee and will be declared as a vaccination center with two booths each.
The vaccination center will be open daily (except Fridays and public holidays) from 8 am to 3 pm. Booths need to be introduced based on the number of vaccine recipients.