Bangladesh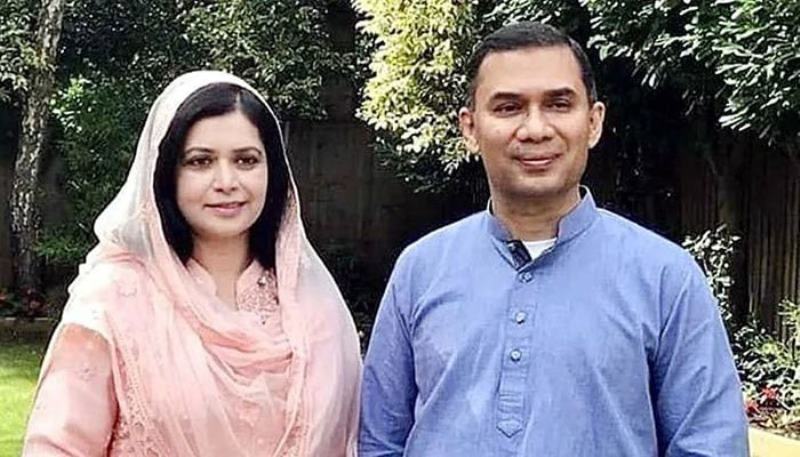 File photo
Court orders to confiscate movable and immovable properties of BNP's acting Chairman Tarique and his wife
Dhaka, Jan 6: The court has ordered the confiscation of the movable and immovable properties of BNP Acting Chairman Tarique Rahman and his wife Dr. Zubaida Rahman in the case of the Anti-Corruption Commission (ACC) on the charge of acquiring wealth beyond the known income. At the same time, the Officer-in-Charge (OC) of the Cantonment Police Station has been directed to submit a progress report on the seizure of properties by January 19.
The court of Dhaka Metropolitan Sessions Judge Md. Asaduzzaman gave the order on Thursday (January 5). ACC court inspector Aminul Islam confirmed the matter.
He said, the court accepted the report of the arrest warrant. The court then directed the OC of the Cantonment Police Station to submit a progress report on confiscating the properties of Tarique and Zubaida by January 19. Earlier, the court had issued an arrest warrant against Tarique and Zubaida on November 1 last year.
According to the details of the case, the ACC filed a case on September 26, 2007, at the capital's Kafrul police station on charges of owning Tk 4 crore 81 lakh 53 thousand 561. Tarique Rahman, Zubaida Rahman and Tarique Rahman's mother-in-law Iqbal Mand Banu were accused in the case. Then in 2008, a charge sheet was filed against the trio.
Meanwhile, Zubaida appealed to the High Court to cancel the case. In the same year, in view of this application, the High Court issued a ruling suspending the proceedings of the case. On appeal against it, the Appellate Division upheld the order of the High Court. However, after the final hearing in this regard, on April 12, 2017, the High Court dismissed the application for cancellation of the case (rule discharge). At the same time, Zubaida was ordered to appear in the judicial court within eight weeks in that case.
Zubaida filed an appeal against the dismissal order of the High Court that same year. After that, a four-member appellate bench led by Chief Justice Hasan Foez Siddique rejected the leave to appeal and upheld the judgment given by the High Court.