Bangladesh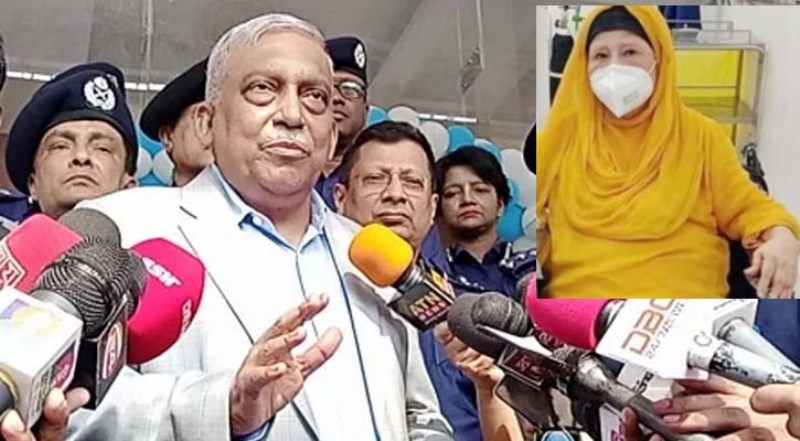 Photo: Collected
Court will take action if Khaleda Zia joins rally: Home Minister
Dhaka, December 1: Home Minister Asaduzzaman Khan Kamal said that if BNP tries to destroy the law and order situation in the name of the rally on December 10, they will make a mistake, and if Khaleda Zia joins the rally, the court will take action.
He said these while talking to reporters after the inauguration of the annual training conference titled 'Gloric Journey and Achievements of Women Police - 1974-2022' at Rajarbag Police Auditorium in the capital on Wednesday (November 30).
If Begum Khaleda Zia joins the rally then her bail will be cancelled, he said, the court will take action in this regard.
The Home Minister said that many people will attend the BNP rally. So they wanted two places, one at Suhrawardy Udyan and the other at Manik Mia Avenue. But Suhrawardy Udyan is crowded with all kinds of people and Manik Mia Avenue is already closed for everyone. The National Assembly is there, so no one is allowed to perform there. DMP Commissioner has given permission to hold rally at Suhrawardy Udyan considering BNP's demand. There were some programs of Chhatra League. But due to BNP's rally on December 10, those programs have been brought forward. Since they will be bringing a lot of people, this arrangement has been made so that they can perform the function comfortably.
The Home Minister said, "We have always been saying that you should carry out the program peacefully. You cannot and should not attempt to create chaos in any way. Because Bangladesh has now passed a stage, it is moving forward. Our security forces will not tolerate any unnecessary chaos in the current context."
BNP does not want to hold a rally in Suhrawardy, they want to hold a rally in Nayapaltan. What is the government's statement on this matter? In response to this question, the Home Minister said that you know about the condition of the road in Naya Paltan. They say that there will be a gathering of several lakhs of people. And you know very well what situation will arise if they rally in the streets.