Bangladesh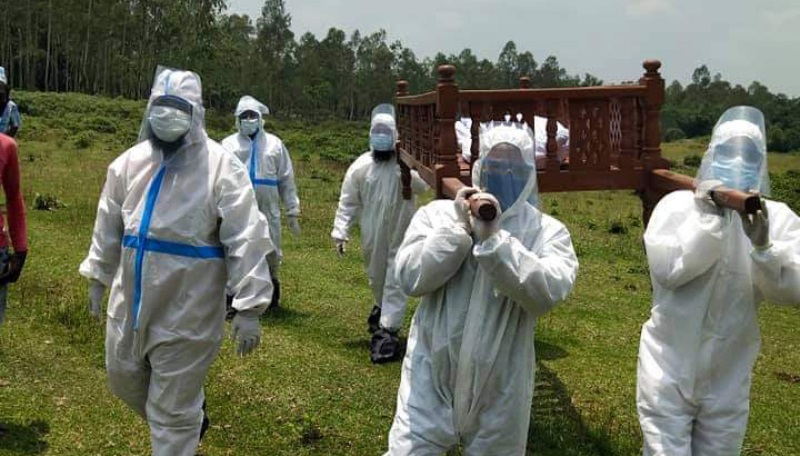 Collected
Covid-19: 187 die, 12,148 test positive in the last 24 hours
Dhaka, July 16: After five days, the daily death toll in the country dropped below 200 as 187 fatalities were recorded in the last 24 hours. The overall death toll rose to 17,465.
During the same time, another 12,148 people tested positive for the virus, taking the caseload to 10,83,922.
Among the eight divisions, Dhaka reported the highest number of deaths-68. Khulna division accounted for 39 deaths, Chittagong reported 36, Rajshahi 14, Sylhet nine, Barisal eight, Mymensingh seven, and Rangpur six deaths.
Of the recent deceased were 113 men and 74 women.
A total of 101 people were aged above 60 years, 36 aged between 51 and 60 years, 30 aged between 41 and 50 years, 11 aged between 31 and 40 years, seven between 21 and 30 years, and two between 11 and 20 years.
The Covid-19 pandemic has so far claimed the lives of 12,166 men (69.66 percent) and 5,299 women (30.34 percent) across Bangladesh. The overall mortality rate stands at 1.61 percent.
In the last 24 hours, 45,045 samples were collected and 41,947 samples were tested. A total of 71,86,387 samples have been tested so far in the country.
The daily infection rate was 28.96 percent, while the overall infection rate stands at 15.08 percent.
Bangladesh recovery toll swelled to 9,14,343 after another 8,536 patients recovered from the infectious disease across the country in the last 24 hours.