Bangladesh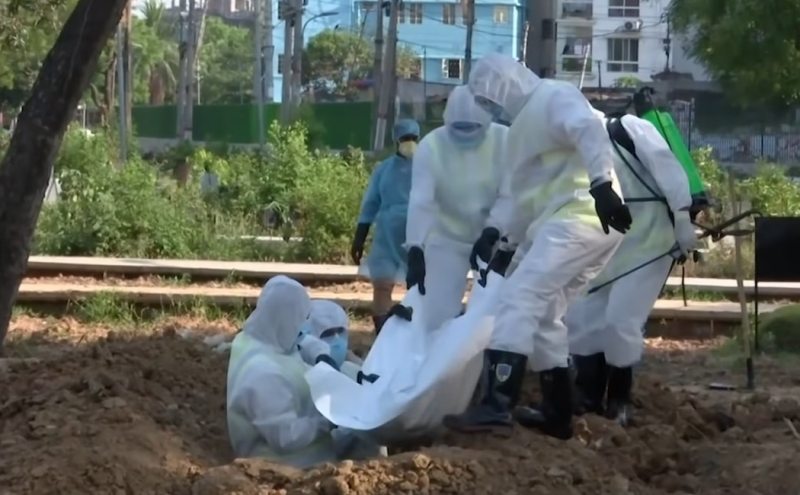 Screengrab from YouTube
Covid-19: Bangladesh reports one death, 397 fresh cases in 24 hours
Dhaka, December 29: Bangladesh has recorded another Covid-19 death in the 24 hours between Monday and Tuesday mornings. The death toll in the country has increased to 28,062.
During this time, 397 people tested positive for the virus, taking the toll to 15,84,023. The death rate stands at 1.77 percent.
According to the Directorate General of Health Services (DGHS), 18,938 samples were tested in 24 hours. A total of 1,14,29,234 samples have been tested in the country.
The deceased was identified as a resident of Dhaka division.
Meanwhile, 294 people recovered for the infectious disease during the aforementioned time. So far, a total of 15,48,044 people have recovered, for a recovery rate of 97.73 percent.