Bangladesh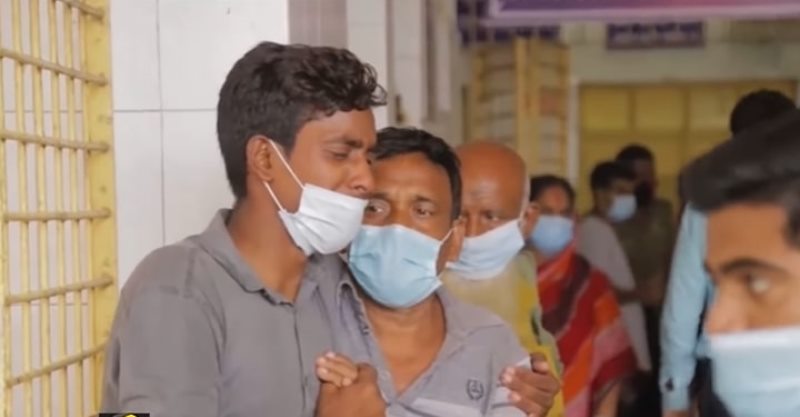 Screengrab from YouTube
Covid-19 claims 187 lives, country reports 3,697 fresh cases within 24 hours
Dhaka, July 22: For the second day in a row, the country registered less than 200 daily deaths as 187 lives were lost across Bangladesh within 24 hours, between Wednesday and Thursday. With it, the national death toll rose to 18,685.
The daily caseload reduced further as 3,697 people tested positive for the virus. A total of 11,40,200 people have tested Covid-19 positive across Bangladesh till date.
Among the new deceased were 117 men and 70 women.
Two people were aged over 91 years. Eight between 81 and 90 years, 27 between 71 and 80 years, 64 between 61 and 70 years, 49 between 51 and 60 years, 12 in the 41-50 age category, 20 in the 31-40 group, four in the 21-30 group, and one person aged between 11 and 20 years.
With 75 fatalities, Dhaka division reported the highest deaths, followed by Khulna with 44 counts, Chittagong with 23, Rangpur with 15, Rajshahi with 10, Barisal with 11, Mymensingh with five and Sylhet division with four deaths.
According to an official statement from the Directorate General of Health Services, 10,899 samples were collected and 11,486 samples were tested across Bangladesh in the last 24 hours. The country has so far tested 73,76,374 samples. The daily infection rate jumped to 32.19 percent, while the overall rate stands at 15.46 percent.
Meanwhile, another 8,566 people have recovered from Covid-19 in the last 24 hours, taking the total number of recoveries in the country to 9,69,610.