Bangladesh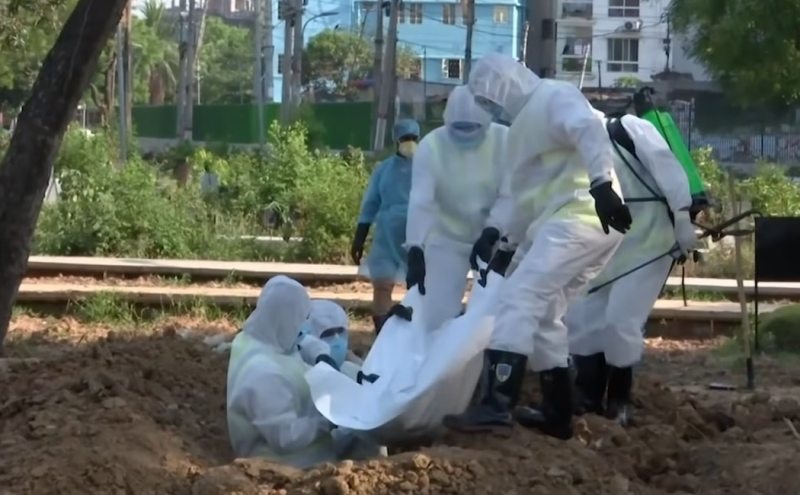 Screengrab from YouTube
Covid-19 claims 26 lives in a day, daily infection rate drops to 4.69 percent
Dhaka, September 21: The coronavirus death toll in Bangladesh rose to 27,277 after another 26 people died between Monday and Tuesday morning, according to the Directorate General of Health Services.
During this time, 1,562 people tested positive for the virus, taking the caseload to 15,45,800.
Among the deceased were 16 men and 10 women. One person died at home, four at private facilities and 21 at government hospitals.
The mortality rate in the last 24 hours was 1.76 percent.
Meanwhile, 33,375 coronavirus samples were collected and 33,327 were tested in 810 government and private laboratories across Bangladesh. The daily infection rate was 4.69 percent.
A total of 94,98,414 samples have been tested so far, for an overall infection rate of 16.27 percent.
The DGHS press release said 1,603 patients recovered from Covid-19 in the last 24 hours. The total recoveries stands at 15,04,709, with a recovery rate of 97.34 percent.
Dhaka division recorded 15 deaths, while Chittagong and Rajshahi registered three each. Two each died in Khulna and Sylhet divisons and one in Mymensingh.