Bangladesh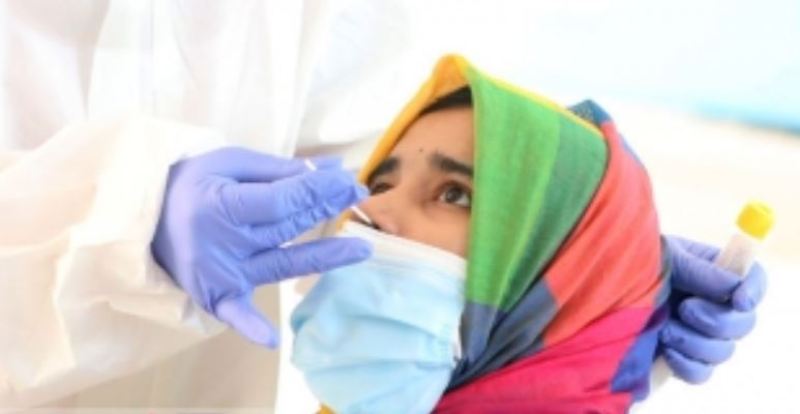 File photo
COVID-19 claims 7 more lives in a day, detection rate at 2.23
Own Correspondent, Dhaka, March 8: Seven people died of coronavirus in 24 hours from 8 am on Monday to 8 am on Tuesday.
Among the dead were six men and one woman. Six of them died in government hospitals and one in a private hospital. The death toll from the virus has risen to 29,096 since the Covid outbreak.
At the same time, 446 new cases of the virus have been identified. The total number of identified patients has reached 19 lakh 48 thousand 148. In contrast to the sample testing, the detection rate in 24 hours was 2.23 percent.
This information was given by the Directorate General of Health Services (DGHS) in the regular press release of Corona situation on Tuesday (March 8).
Earlier on Monday (March 7), the DGHS said four people had died in 24 hours and 436 new patients had been identified. In contrast to the sample testing, the daily detection rate was 2.18 percent.
According to the DGHS statement, 20,154 samples were collected and 19,964 samples were tested in 878 laboratories across the country in the last 24 hours. A total of one crore 34 lakh 35 thousand 914 samples have been tested in the country till date. Since the outbreak of the pandemic, the detection rate has been at 14.36 percent in contrast to the sample testing.
Meanwhile, 3,062 people have recovered from Corona in one day. With this, 18 lakh 49 thousand 946 people have recovered so far in the country.
According to the divisional officials, six people from Dhaka division and one from Sylhet division died of Covid-19 in the past 24 hours. However, no Covid-related death was reported from Chittagong, Rajshahi, Khulna, Mymensingh, Rangpur and Barisal division in the last 24 hours. Among the seven people died in a day, one was in his 30s, one in his 50s, two in their 60s and three in their 70s.