Bangladesh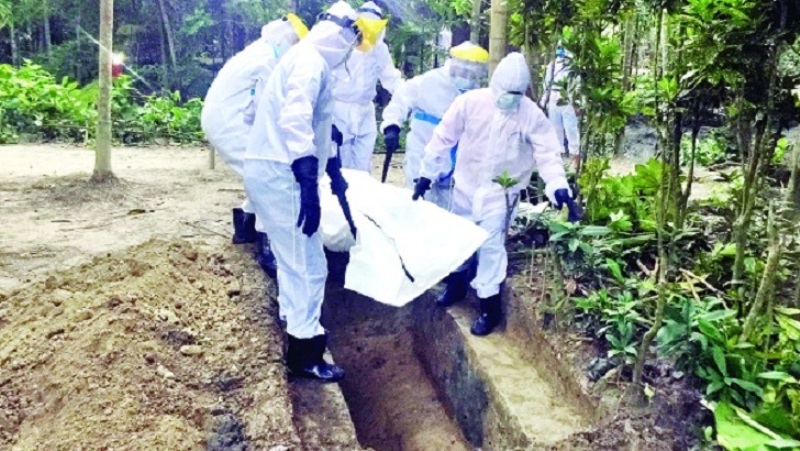 Collected
Covid-19 daily infection rate stands at 6.41 percent as 38 die in a day
Dhaka, September 17: The coronavirus death toll in the country has risen to 27,147 after another 38 people died within 24 hours- between Thursday and Friday- according to the Directorate General of Health Services (DGHS).
The caseload has increased to 15,40,110, following the addition of 1,907 cases in the last 24 hours.
The DGHS said, 30,169 coronavirus samples were collected and 29,756 samples were tested in 808 government and private laboratories across the country in between Thursday and Friday. The daily infection rate was 6.41 percent.
The country has, so far, tested a total of 93,93,365 samples, for an overall infection rate of 16.40 percent.
Meanwhile, 2,919 patients have recovered from the deadly disease in the last 24 hours. The recovery toll stands at 14,97,009.
Among the 38 fatalities are 25 women and 13 men. Three people have died at private hospitals, while 35 have succumbed to coronavirus at govenment hospitals.
Dhaka division accounted for 17 deaths, Khulna eight, Chittagong seven, Sylhet three, Rangpur two and Mymensingh one.