Bangladesh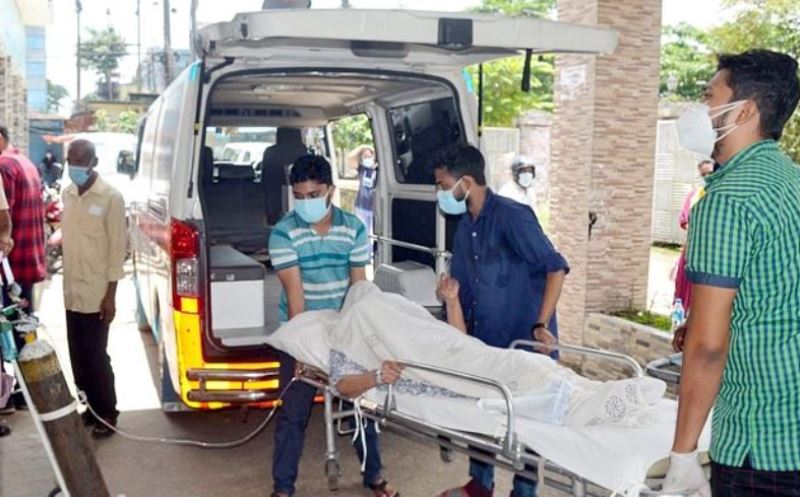 Collected
Covid-19 deaths tops 22,000 in Bangladesh as 248 die in a day
Dhaka, August 6: The coronavirus death toll in Bangladesh has exceeded 22,000 after another 248 people succumbed to Covid-19 between Thursday and Friday morning.
During the same time, 12,606 people tested positive for the virus.
With it, the coronavirus caseload in Bangladesh has surged to 13,35,260, while the total deaths rose to 22,150.
According to the data provided by the Directorate General of Health Services (DGHS) in its daily coronavirus bulletin, 15,494 patients recovered from the infectious disease across the country in the last 24 hours, taking the figures for total recoveries to 11,72,437.
The data further revealed that Chittagong recorded the highest number of single day deaths in the last 24 hours- 75, followed by Dhaka division with 69 fatalities. Among the other six divisions, Khulna reported 36 deaths, Barisal 20, while Rajshahi and Sylhet reported 16 deaths each. Rangpur and Mymensingh divisions accounted for eight fatalities each.
One hundred and thirty-eight men and 110 women died during this period. Six people died at their homes, while the rest in hospitals. The virus has killed a total of 14,822 men and 7,328 women across Bangladesh, so far. The national mortality rate stands at 1.66 percent.
In the last 24 hours, 48,802 coronavirus samples were collected and 48,015 samples were tested across the country. The daily infection rate was 26.25 percent. The country has, so far, tested 80,43,693 samples, for an overall positivity rate of 16.60 percent.