Bangladesh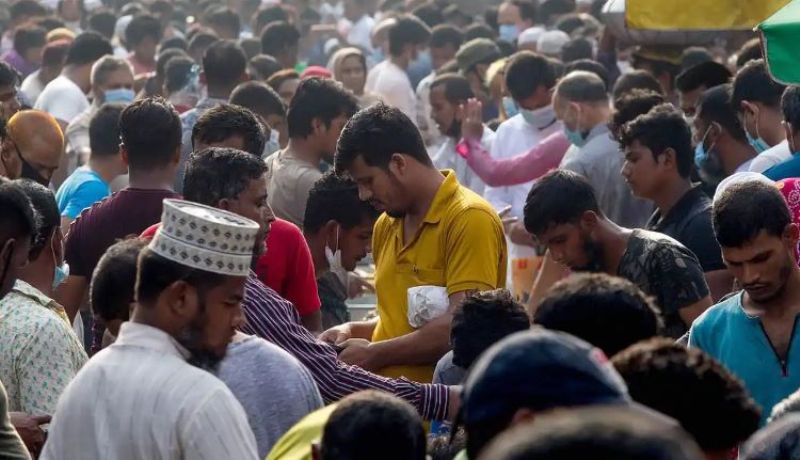 Photo: Collected
Covid-19 fourth wave: Experts advise to strictly follow guidelines
Own Correspondent, Dhaka, July 3: Coronavirus deaths and detection rate are on the rise again in the country. From zero daily death, the latest daily fatality figure has risen to six. Again, the corona detection rate is going upwards again. Experts said this is the fourth wave of corona in the country.
The experts have advised the government to be strict in tackling this wave. They also asked the public to abide by the health and hygiene rules and guidelines. However, despite the government taking several steps to prevent corona infection, there has been a reluctance among the general public to adhere to hygiene rules.
In this situation, the Cabinet Division has requested the Secretary and the Divisional Commissioners to implement six directives to prevent corona infection. Wearing a mask has been given the highest importance in the instructions. It has been instructed to make wearing of mask mandatory in all cases, to implement 'No Mask No Service' policy and to make it compulsory for everyone in shops, shopping malls, markets, buyers and sellers, hotels and restaurants. The directive also said that if anyone does not follow it, he/she will face legal action.
However, despite the strict instructions of the government, the general public is less interested in wearing masks in the field level. The presence of general people without masks on the streets, public transport, markets or even in general meetings is being noticed.
Although the country has entered the fourth wave of Corona, the situation has not been as bad as the previous three waves. Patient pressure in the hospital with Covid-19 infection is low. However, experts say that there is no chance to suffer from complacency. Daily deaths have been on the rise for the last few days. The detection rate is also upward. The people concerned have warned that the situation could be dire if the health rules are not followed.
In this regard, Mushtaq Hossain, advisor and former chief scientific officer of the Institute of Epidemiology Disease Control and Research, IEDCR, said that corona infection is increasing very fast. However, the fourth wave of Corona will not last long. This infection may decrease in July. The faster the infection progresses, the faster it decreases.
It was seen in Karwan Bazar, Nayapaltan, Panthapath, Banglamotor areas of the capital, most of the people are not wearing masks. Bashundhara Shopping Mall and Eastern Plaza are not allowing people to enter without a mask. Everyone is forced to wear a mask when entering these two shopping malls. However, in other shopping malls and markets, shoppers can be seen entering and roaming inside without a mask.