Bangladesh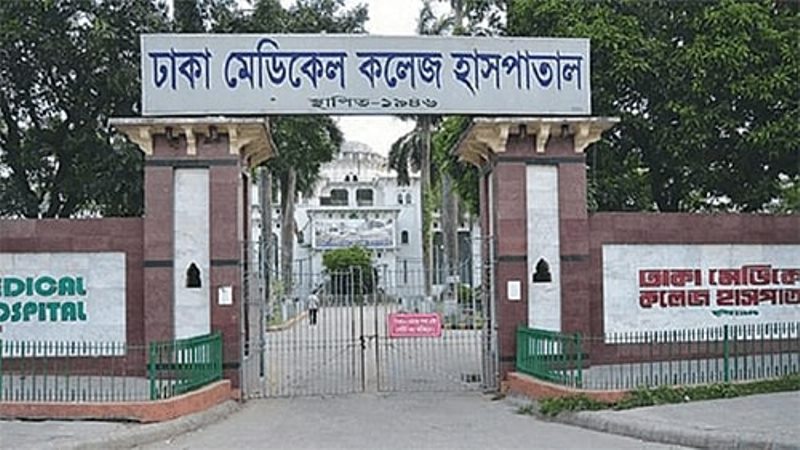 Collected
Covid-19: ICU crisis in Dhaka Medical College Hospital
Dhaka, June 28: At present, the patient pressure in Dhaka Medical College Hospital has increased a bit but many seats are vacant. However, the hospital's director Brigadier General Nazmul Haque said the ICU crisis was not over.
He made the remarks at a meeting of the Bangladesh Medical Reporters Association with the DMCH authorities on Sunday (June 27) on the Covid-19 situation. The exchange of views took place in the conference room of the administrative building of Dhaka Medical.
The director of the hospital, Brigadier General Nazmul Haque, said, "At present the patient's pressure is a bit higher but many seats are empty. However, the ICU crisis has not ended. Patient pressure is now slightly higher than a few months ago."
"Last May, there were about 300 patients, which exceeded 350 in the first week of June. At present there are 439 patients admitted in DMCH," he said.
"Since there is an ICU bed crisis, we have kept an adequate high-flow oxygen systems, which will help patients to relieve shortness of breath. There is also central oxygen next to each bed," he added.
"ICUs with ventilation are different. When not covered with oxygen support, they are kept in the ICU. If the patient is improved there, they are transferred to HDU or normal ward. In that case another person was transferred to that bed," he said.
"The ward, which was burnt down after a fire broke out in the ICU of the Corona unit, is being renovated and reopened. The work is almost finished. In addition, a total of 33 ICU beds, including 13 more for dialysis patients, will be introduced," Brigadier General Nazmul Haque said.
He said the introdction of extra beds will help resolve the ICU crisis to an extent.