Bangladesh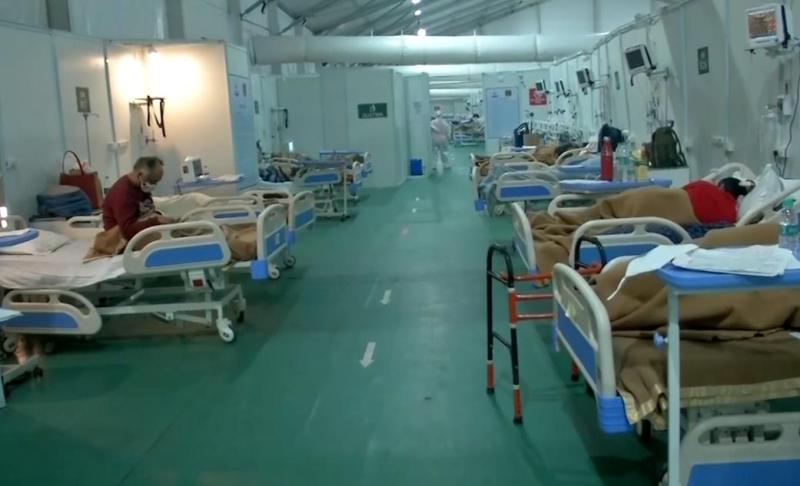 File photo
COVID-19: Rapid spread, but fewer hospitalisations
Own Correspondent, Dhaka, January 20: Corona infections have started to rise again in the country. Although experts have blamed Omicron for the increase in infections, the health department said the Delta variant is still the most prevalent. However, there is no reason to panic even if the infection is increasing. The number of hospitalisations has not increased in proportion to the infections, which is a good thing.
This information was shared by the spokesperson of the Directorate General of Health Services (DGHS), Prof. Dr. Nazmul Islam, in the regular health bulletin on the situation of Corona infection in the country on Wednesday (January 19).
He said out of the 4,686 Covid-dedicated beds in Dhaka, 3,710 beds are still vacant. Although the number of Covid patients is rising, the number of patients admitted in the hospitals has not increased in that proportion. We do not have an oxygen crisis. Oxygen cylinders, high flow nasal canola, oxygen concentrators — these are sufficient stocks in the required proportions.
Regarding the low number of hospitalisations, he said, "The vaccination program that we have started is progressing very successfully. We would like to appeal to the people of the country who have registered and received the vaccine message but have not been vaccinated, get your vaccine immediately. Those who are waiting for a short message should go to a specific center and get vaccinated as soon as they receive it. Under no circumstances should you stay at home without getting vaccinated."
Talking about Omicron, he said, "We've seen Omicron infecting a huge number of people in the United States and the United Kingdom. Omicron is also spreading in our neighboring countries. It is quite natural that a new variant replaces the old variant in many cases."
The DGHS official further said, "The statistics we have seen so far show that more and more patients are being infected in Bangladesh through Delta variant. As we have seen in the past, the horrors of the Delta variant can be horrendous. Omicron is also spreading in our country and patients are being found. So we have to be more careful."