Bangladesh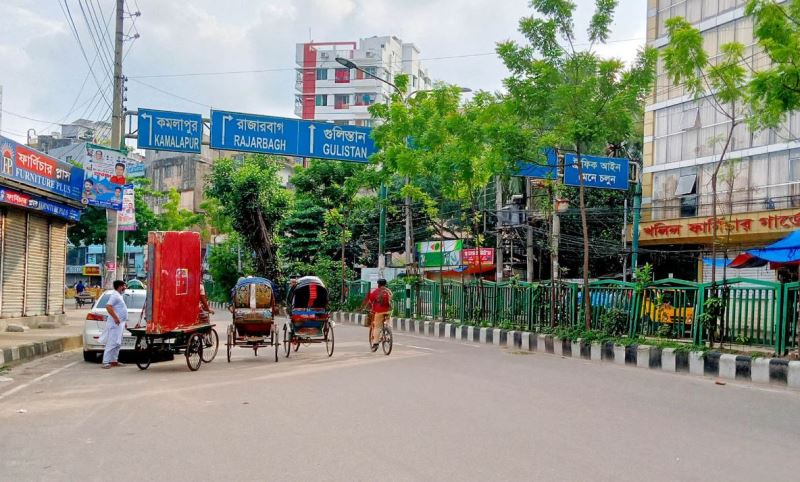 PID
Covid-19 restrictions relaxed, govt. issues notification
Dhaka, August 9: After considering the overall situation, the Cabinet Division has issued a circular relaxing the existing strict restrictions to keep the country's economy afloat. The notification was issued on Sunday (August 8) afternoon. According to the notification, the restrictions will be relaxed from Wednesday, August 11, marking the reopening of government and private offices.
Earlier in the day, State Minister for Public Administration Farhad Hossain had said that everything would be opened gradually after August 10. He said that the Prime Minister would give the final decision in this regard.
The new notification on Sunday did not call for the lifting of the lockdown. The word 'relaxed' has also not been used, instead, it said 'new terms'.
Restrictions will be relaxed from August 11 until further notice.
The following instructions have been issued: -
1. All government / semi-government / autonomous / private offices, banks and financial institutions will remain open following the hygiene rules.
2. The Bangladesh Supreme Court will issue necessary directions to the courts.
3. Road, rail and waterways will be able to carry public transport / vehicles with the same number of passengers. In case of public transport by road, local administration (Divisional Commissioner in City Corporation area and Deputy Commissioner at district level) in consultation with law enforcement agencies, concerned departments / agencies, employers and labour organizations in their respective jurisdictions will be able to introduce half of the total number of transports per day.
4. Shopping malls / markets / shops can be kept open from 10 am to 8 pm following hygiene rules.
5. All kinds of industries will remain operational.
6. Food stores, hotels and restaurants can be kept open from 8 am to 10 pm with half the total capacity.
7. In all cases the wearing of the mask must be ensured and the hygiene rules framed by the Directorate General of Health Services must be followed properly.
8. If there is any negligence in the observance of hygiene rules in any organization, including public transport, various departments and markets, the concerned authorities will be held responsible and legal action will be taken against them.