Bangladesh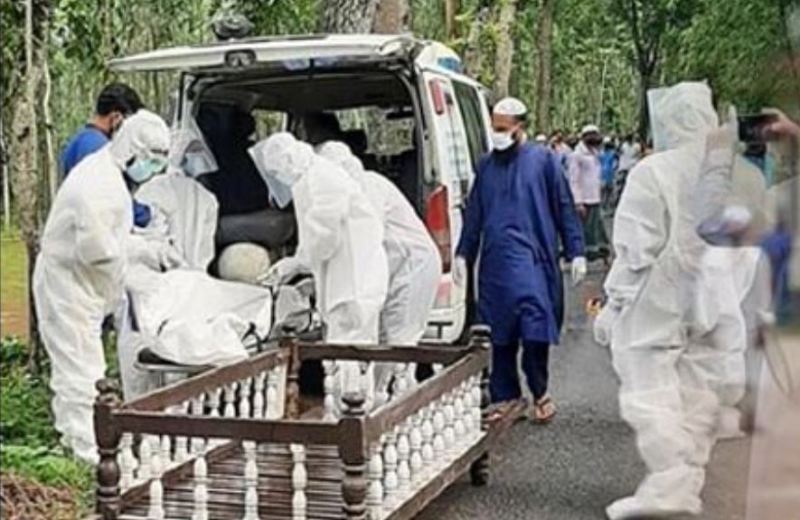 Collected
Covid-19 situation under control in Bangladesh
Dhaka, September 22: After 197 days, the coronavirus infection rate in Bangladesh has dropped below five percent on September 21 (Tuesday). Samples of 33,327 people across the country have been tested from 8:00 am on September 20 to 8:00 am on September 21. Among them, coronavirus has been detected in 1,562 people. As such, the detection rate was 4.69 percent.
Generally, any epidemic is said to be under control if the rate of infection falls below 5 percent. Therefore, health experts believe that the pandemic has come under control as the rate of coronavirus infection in Bangladesh has come down to 4.69 percent.
Does lowering the detection rate below 5 percent mean that the situation is under control? In response to such a question, the spokesperson of the Directorate General of Health Services, Prof. Dr. Nazmul Islam said, "As per the current identification rate, we can say that the coronavirus situation is under control. Even then, if we all want to get out of the house, we must wear masks and follow hygiene rules."
Health expert Professor Dr Farhad Manzoor said, "If the coronavirus detection rate is below 5 percent, we can lead a normal life. However, you must follow the hygiene rules. Those who have not yet been vaccinated should take the jab as soon as possible. If the identification rate is like this, all the educational institutions can be opened in accordance with the health rules."
On July 24 this year, the coronavirus infection rate was the highest at 32.55 percent. On that day, 20,827 people across the country were tested for coronavirus. Among them, 6,780 people tested positive for the virus. The rate of coronavirus infection in the country has been declining since August 28. Death is also decreasing. The latest outbreak of corona on June 26 killed 104 people across the country. Sixty days later, on August 26, the death toll in Corona dropped below 100. Eighty people died that day. The death toll has been below 100 since August 28.