Bangladesh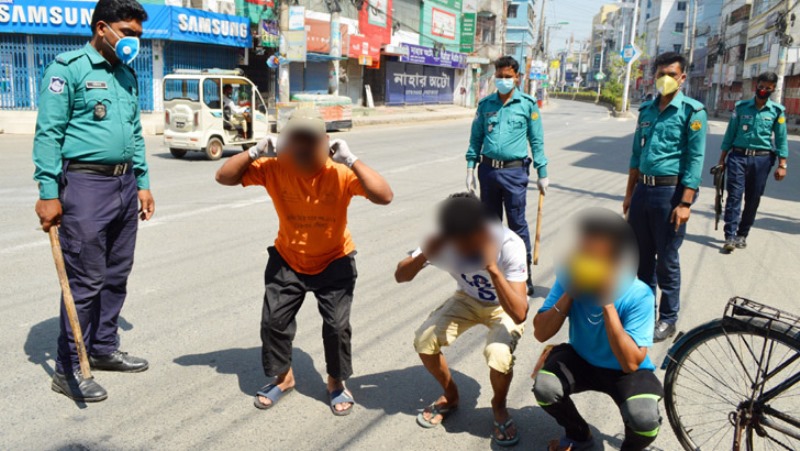 Collected
Covid-19 vaccination must for adults to go out of their homes
Dhaka, August 3: The government has decided to extend the lockdown till August 10 to prevent coronavirus infection. Vaccination has been made compulsory for human movement from the August 11. Anyone failing to follow the rule will be punished.
After the inter-ministerial meeting on the coronavirus situation, Liberation War Affairs Minister AKM Mozammel Haque told reporters around 2.30 pm.
The Liberation War Affairs Minister said, "Anyone above the age of 18 who wants to go out will have to get vaccinated. Without vaccination will be considered a punishable offense. If necessary, an ordinance can be issued to punish. As there is no parliamentary session now, the ordinance may be issued."
"The Health Ministry has arranged 10 million people to be vaccinated in seven days," he said. "So anyone over the age of 18 going out without getting vaccinated will face punishment."
The government has been trying to control the coronavirus infection situation in the country for months by imposing restrictions in phases. Restrictions were relaxed for eight days ahead of Eid al-Adha. Then again it was imposed for 14 days from 6 am on July 23. The lockdown will end at midnight on August 5.
All types of public transport, government and private offices are closed due to restrictions. All types of industries are closed except for food production-processing, leather transport-preservation and pharmaceutical sectors. However, the export-oriented factories have been opened since August 1. Shops and shopping malls are closed. It is also forbidden for people to go out without urgent need.
The coronavirus infection situation has not come under control. On the contrary, the situation is deteriorating day by day. Every day, around 250 people are dying due to Covid-19, while 15,000 (approximately) are getting infected. In this situation, the Directorate General of Health Services (DGHS) has recommended extending the lockdown for another 10 days, after August 5.