Bangladesh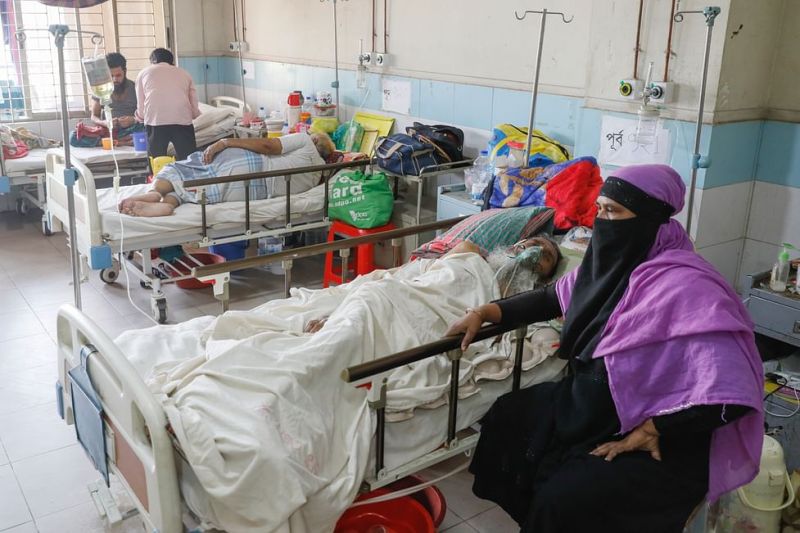 File photo
Covid cases go up by 15 times in one month
Own Correspondent, Dhaka, January 15: The number of Covid patients in the country has increased by almost 15 times in just one month.
On December 14 (in the previous 24 hours), only 295 people were diagnosed with coronavirus. The patient identification rate was only one percent relative to the number of sample tests. One month later, today (January 14), 4,378 corona patients have been identified. The detection rate is 14.66 percent. As a result, the number of patients has increased almost 15 times in a month.
Health and nosology experts say that the number of infected patients is increasing day by day due to the new variant of coronavirus, Omicron. Not only in Bangladesh, millions of people are being infected with Omicron in different countries of the world, including the United States. Infections and deaths are on the rise in developed countries. Despite the increasing number of infections in Bangladesh, the death rate is relatively low.
The government has already issued 11-point directives to prevent the spread of corona infection. It emphasizes adherence to hygiene rules, including wearing masks indoors and outdoors.
Health and nosology experts say there is no substitute for vaccination in addition to adhering to the necessary hygiene rules, including wearing a mask to prevent corona infections. Government is providing vaccinations for free of cost across the country, including the capital. Students above 12 years of age are also being vaccinated. Special vaccination drives are currently underway to vaccinate a large number of people. About 22 lakh doses of vaccine have been administered in the last 24 hours. Booster doses (third doses) are being given to the people above 60 years of age, and frontline workers, including physicians and nurses, engaged in treating Covid patients.
In the last 24 hours, 3,607 people were identified as infected in Dhaka division. Three thousand 489 people have been identified in Dhaka district (including metropolis) within Dhaka division. Besides, 20 persons in Faridpur, 22 in Gazipur, five in Gopalganj, 15 in Kishoreganj, five in Madaripur, 12 in Manikganj, two in Munshiganj, 25 in Narayanganj, five in Narsingdi, two in Rajbari and five in Tangail were identified as infected with Covid-19.