Bangladesh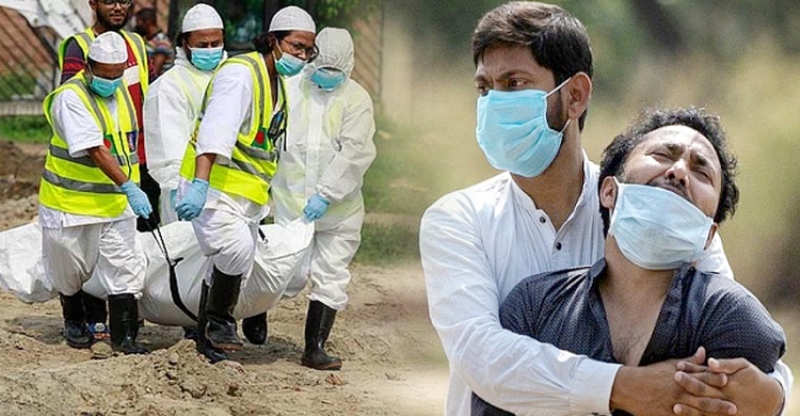 Collected
Covid detection rate increases to 1.39 percent as one die across Bangladesh in the last 24 hours
Own representative, Dhaka, 22 December: Another person has died of coronavirus (Covid 19) in the last 24 hours from 8:00 am on Monday to 8:00 am on Tuesday across the country, including the capital. The deceased was a male patient and died at a government hospital. With this, the number of deaths in coronavirus in the country increased to 28 thousand 51 people.
At the same time, 291 people were newly identified as infected. With this, the Covid-19 caseload in the country has increased to 15 lakh 81 thousand 634 people.
A regular press release issued by the Directorate General of Health Services on Tuesday (December 21) said that 20,909 samples were tested in 848 public and private laboratories in the said 24 hours. With this, the total number of sample examinations increased to 1 crore 13 lakh 8 thousand 938.
At this time, the identification rate of 291 new patients in the sample test was 1.39 percent. The first coronavirus patient was identified in the country on March 8, 2020. From that time till Monday (December 20) the new patient identification rate is 13.99 percent.
Earlier, on March 18, 2020, the first coronavirus death was recorded. From that time till Monday, the total number of deaths due to corona is 28,051. Of these, 17,946 are males and 10,105 are females. Mortality rate in 24 hours is 1.77 percent.
Meanwhile, in the last 24 hours, 264 patients infected with coronavirus have recovered. With this, the number of recoveries have increased to 15 lakh 46 thousand 71 people. Patient recovery rate is 97.75 percent. The deceased has been identified as a 60-year-old resident of Sylhet division.