Bangladesh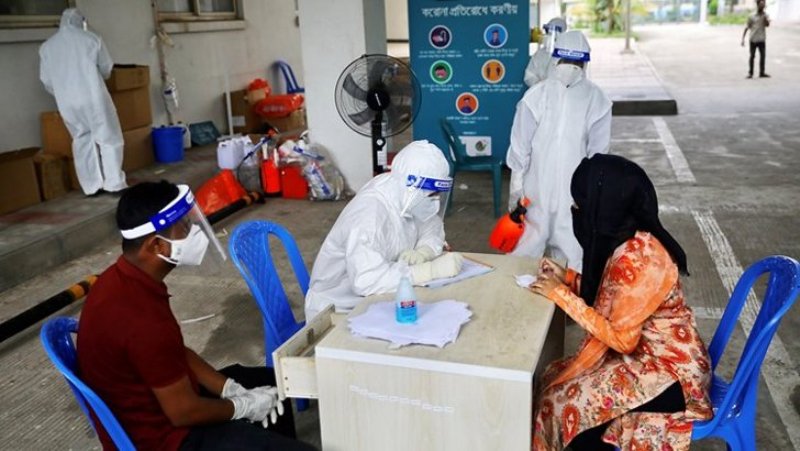 Collected
Covid infections on the rise in Bangladesh
Dhaka, June 14: Coronavirus infections in Bangladesh is on the rise, as 162 people tested psoitive for the deadly virus in the last 24 hours, between Monday and Tuesday. The caseload has increased to 19,54,405.
The daily infection rate jumped to 3.56 percent.
However, no death was recorded during this time, as the death toll remained unchanged at 29,131.
According to the DGHS, 79 people recovered from the Covid infection in the last 24 hours. A total of 19,05,416 people have recovered from the virus, so far, in Bangladesh.
In the last 24 hours, 4,560 samples were collected and 4,552 were tested.
The overall infection rate stands at 13.77 percent.