Bangladesh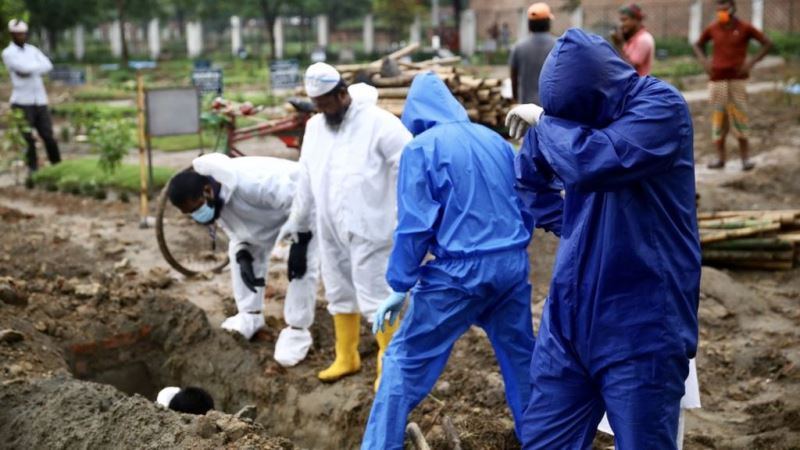 Collected
Covid kills 63 people, over 7,500 test positive within 24 hours
Dhaka, April 7: In the last 24 hours, 63 more people have died due to coronavirus in Bangladesh. As a result, the death toll from the virus rose to 9,447 in the country.
At this time, 7,626 people have been newly identified, making it the highest single day detection in the country so far. With this, the national toll increased to 6,59,278.
Earlier on Tuesday (April 6), a maximum of 7,213 patients were identified in a single day. The health department also identified more than 7,000 patients for fouruth consecutive day.
A press release signed by Additional Director (Administration) of the Department of Health, Prof. Dr. Meerjady Sabrina Flora, said on Wednesday (April 7) that 34,668 samples were tested in 237 laboratories across the country in 24 hours. It was also the highest in a day so far in terms of sample testing.
In the last 24 hours, the detection rate in the sample test is 22.02 percent.
Besides, 3,256 people recovered in one day. With this, a total of 5,61,639 people have recovered in the country.
The first case of coronavirus was identified in the country on March 8 last year. Then on March 18, the first patient died of corona.