Bangladesh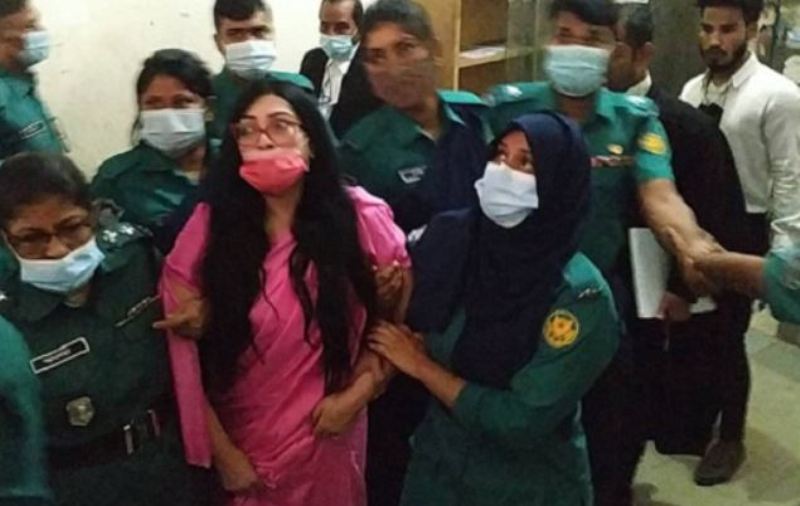 Collected
Covid report scam: 8 people including Dr. Sabrina sentenced to 11 years in prison
Dhaka, July 19: In the case of cheating and issuing fake certificates in the name of coronavirus sample testing, JKG Healthcare's top officer Dr. Sabrina Arif and her husband Ariful Chowdhury have been sentenced to 11 years imprisonment each. Dhaka Additional Chief Metropolitan Magistrate Tofazzal Hossain announced the verdict on Tuesday (July 19) around 12:30 pm.
In observing the verdict, the judge said that the eight accused, including JKG Healthcare Chairperson Dr. Sabrina Chowdhury and Chief Executive Officer (CEO) Ariful Haque Chowdhury, have played with people's lives with fake reports of Corona.
The judge said that other accused including Dr. Sabrina-Arif gave false report of Corona test. When the state takes responsibility for free corona testing of citizens. Then they played with people's lives by doing fake corona tests. They used to give fake corona certificates to people. For this they were punished.
The other six accused who were sentenced to jail are - Abu Saeed Chowdhury, Humayun Kabir Himu, Tanjila Patwari, Biplab Das, Shafiqul Islam Romeo and Zebunnesa. The court sentenced the accused to three years imprisonment and a fine of three thousand taka under Section 420 of the Penal Code. In default of fine, he will have to undergo imprisonment for another three months.
Under Section 466 of the Penal Code, four years of imprisonment and a fine of four thousand rupees, in default of four months imprisonment. In addition, the court has ordered a four-year imprisonment and a fine of Tk 4,000 under section 471 of the Penal Code. Imprisonment for four months in default of fine. The judge mentioned in the judgment that the three sentences will run one after the other.
They were produced in the Dhaka Metropolitan Magistrate (CMM) court from Kashimpur Central Jail around 8:30 am before the verdict was announced. They were kept in the courtroom. Later they were taken to court.
According to the source of the case, JKG Healthcare gave false reports to 27,000 people by collecting samples for corona detection in different parts of the country, including Dhaka, without testing them. On June 23, 2020, the company was sealed on this allegation. Later, when a case was filed against them in Tejgaon police station, two were arrested.