Bangladesh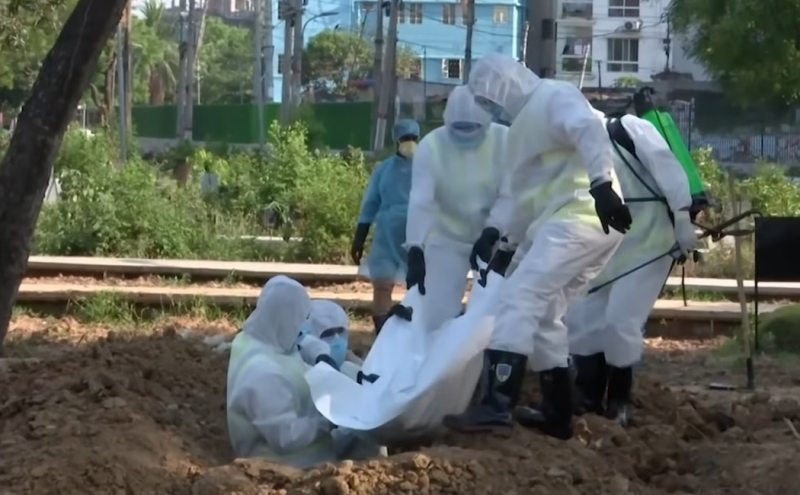 Screengrab from YouTube
Covid: Two die, single day caseload crosses 2,000 across Bangladesh
Dhaka, June 27: Bangladesh reported two deaths and 2,101 new coronavirus cases in the last 24 hours, between Sunday and Monday.
The caseload and death toll have increased to 19,67,274 and 29,142 respectively.
The daily detection rate has increased 15.20 percent.
Both the deceased, a man and another a woman, are from Dhaka.
During this time, 179 people recovered from the disease. The recovery toll has increased to 19,06,867.
Between Sunday and Monday, 13,920 samples were collected and 13,820 were tested. The overall detection rate remains at 13.75 percent.