Bangladesh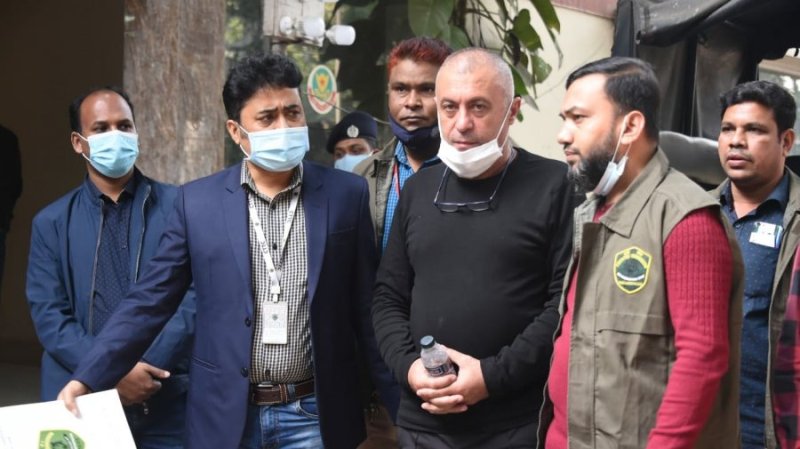 Collected
Credit card scammer flees Indian jail, nabbed in Bangladesh
Dhaka, January 19: A credit card scammer who had fled jail in India, was nabbed in Bangladesh.
He traveled to the United States, the United Kingdom, Australia, New Zealand, Germany, Canada, Saudi Arabia, and Spain and cloned credit cards for citizens of those countries. Then he took the money from the booth. Thus, after withdrawing money from booths in about 40 countries, he came to India and was caught. He later fled to Bangladesh while receiving medical treatment in a hospital there.
Police have arrested a member of an international ATM card cloning scam. His name is Hakan Janburkan (55). He is a citizen of Turkey. The Transnational Crime Division of the Counter Terrorism and Transnational Crime Unit (CTTC) recently arrested him from Gulshan-1 in the capital on Tuesday night (January 18). Md. Mofiul Islam, a citizen of Bangladesh was arrested along with him. A total of 16 cards including five different models of phones, a laptop and 15 clone cards were seized from them.
CTTC chief Md Asaduzzaman made the remarks at a press conference on Wednesday (January 19). He said the arrested Turkish national came to Bangladesh on December 31 last year. He then went to various booths of Eastern Bank Limited from January 2-4 this year and tried to withdraw money more than a hundred times through card cloning scam. But failed. The head of CTTC said that this citizen came to Bangladesh using multiple passports.
He said that Hakan Janburkan also came to Bangladesh in 2016, 2018, 2019 and 2020. Even then his purpose was to withdraw money from the booth. At that time he came to Bangladesh and contacted his arrested associate Mofiul Islam. The brother of this Mofiul Islam has been arrested for the same crime and is in Indian jail.
The CTTC chief said that the Turkish national came to Bangladesh on December 31 last year and stayed at a residential hotel in Paltan. Then on 2-4 January he went to various booths of Eastern Bank and tried to raise money through cloning.
Under interrogation, the Turkish national said he was arrested along with two Bangladeshis in an ATM scam at the Paltan Bazar police station in Assam, India. They then embezzled around Rs 1 million from various ATM booths in India.
The Turkish national escaped while being treated in police custody at the Govinda Vallabh Pant Hospital in Agartala while in jail in the country. He later reached Nepal via Sikkim with the help of an Indian man for two lakh rupees. From there he collected travel documents and returned to his home country and created a new passport.