Bangladesh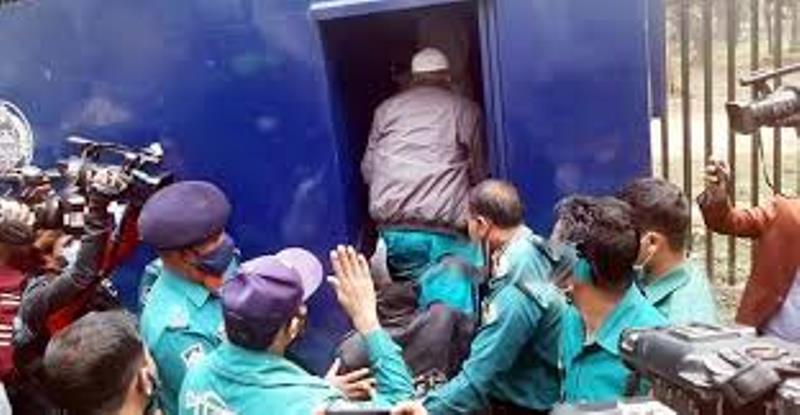 Collected
Crimes against humanity: 3 people sentenced to death, 5 people to 20 years
Dhaka, February 12: Three of the nine accused in Mymensingh's Gafargaon have been sentenced to death, five to 20 years in prison and one, Abdul Latif, has been acquitted of crimes against humanity, including murder, looting, arson, kidnapping, detention and torture during the 1971 war of liberation, by the International Crimes Tribunal.
The three-member International Criminal Tribunal for the former Yugoslavia (ICTY) headed by Justice Md. Shahinur Islam, chairman of the tribunal, handed down the verdict on Thursday (February 11th). The members are Justice Amir Hossain and Justice Abu Ahmed Jamadar.
In the verdict, Md. Samsuzzaman alias Abul Kalam, AFM Faizullah (fugitive), Abdur Razzak Mandal (fugitive) have been sentenced to death. Md. Khalilur Rahman, Md. Abdullah, Md. Rais Uddin Azadi alias Akkel Ali, Alim Uddin Khan (fugitive) and Sirajul Islam Tota were sentenced to 20 years. The tribunal acquitted Abdul Latif.
After the verdict was announced, state prosecutor Md. Mokhlesur Rahman Badal said this was the first case where the tribunal acquitted an accused. And this is the first case in which no accused has been sentenced to death.
There are four charges against the accused for killing four people and detaining nine others during the war of liberation. Their trial began on March 13, 2018. The trial ended on January 26 last year. Four of the accused were fugitives. Five people were produced before the tribunal on Thursday.
However, on the morning of the verdict, a fugitive accused Alimuddin Khan appeared before the tribunal. The tribunal officials said that after the verdict is announced, the next step will be taken to verify whether he is the real accused.
The investigation of the case started on October 16, 2014 and ended on February 18, 2016. It was submitted to the Prosecutor on February 20. Although 70 witnesses testified during the investigation, 29 were called as witnesses. Besides, there were two more witnesses in the seizure list. However, a total of 16 witnesses, including the investigating officer (IO), testified in court.
After the allegation was made, testimony and hearing started from May 10, 2016. A total of 17 witnesses, including the investigating officer (IO) of the case, submitted their statements and testimony and after concluding the argument on September 15, 2019, the case was awaited by the CAV for verdict on January 26, 2020.