Bangladesh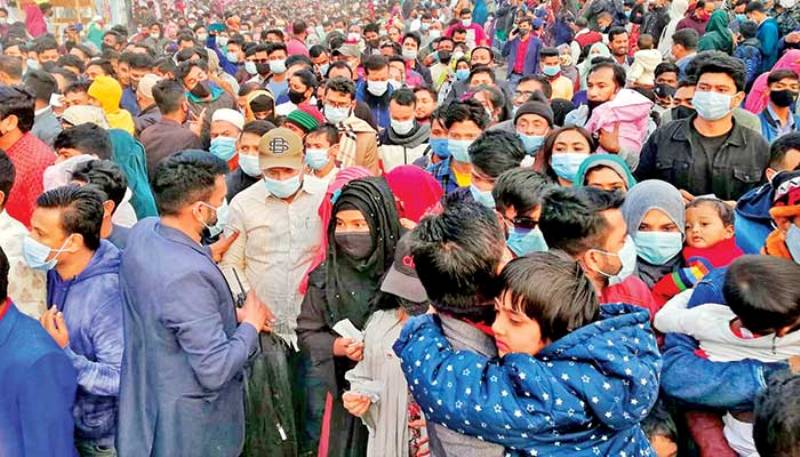 Collected
Crowds on the last Friday at the trade fair
Dhaka, January 28: Dhaka International Trade Fair is ending on January 31. As such, Friday and Saturday were the last weekends of the fair. As a result, the last two days have seen an influx of buyers and visitors to the trade fair.
Buyers are busy shopping at the end of the day. The sales staff in the stalls also spend a busy time. On Friday, it was seen that most of the buyers and visitors came to the fair with their families or friends. But almost everyone in the fair is busy shopping. They are buying something at the last minute. Those who are done shopping are busy taking pictures. Some are flocking to fast food outlets in the fair. There are lots of offers in almost all the stalls. As a result, the workload of the sellers has also increased.
Director of Dhaka International Trade Fair Iftekhar Ahmed Chowdhury said, "We think, about four lakh people have gathered at the fair on Saturday."
Expatriate Shah Alam came to the fair. He said, "I live outside the country. I came to Bangladesh on vacation. I went to the fair this morning. I also had lunch here. I did shopping for the whole family. Lots of people today. I see everyone shopping."
Shawn Shikder, pavilion in-charge of Bengal Furniture, said, "This year's fair, all the products of Bengal are on offer. In the beginning, the buyers were few. But in the end, we are getting good response. Today being a holiday, there is a rush of buyers in our pavilion. We hope that the last few days will be good."
Pilot Saha, in charge of the Kashmiri pickle stall, said, "Our pickles have a long-standing reputation. We are getting good response from the customers from the first day of the trade fair. We hope to sell a record amount of pickles this time."
Traders from 12 countries including India, Hong Kong, Turkey, Indonesia, Singapore, Malaysia, South Korea, Pakistan, Thailand, Nepal have appeared in the trade fair with their products. 17 foreign companies participated in the fair. There are a total of 331 stalls, pavilions and mini pavilions from all over the country. Last time this number was 225.
The trade fair is going on from 10 am to 9 pm every day. However, the fair is open till 10 pm on weekends. This time the entrance fee for the fair is 40 taka for adults and 20 taka for minors. Mela tickets are also being bought online at a 50 percent discount.