Bangladesh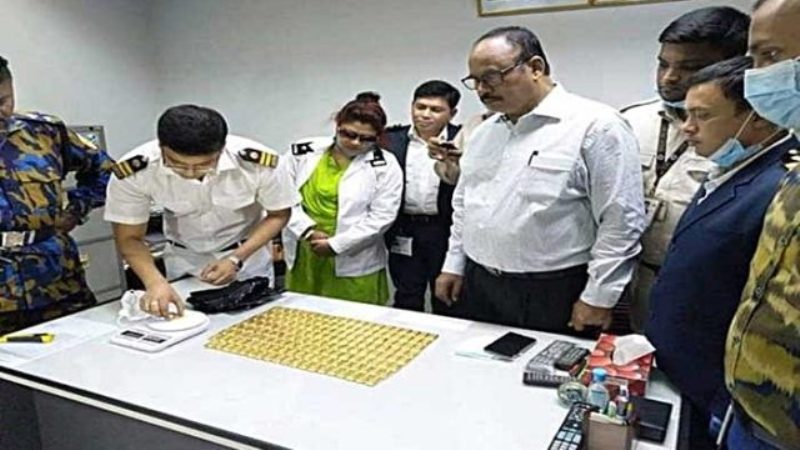 Collected
Customs officials seize 8kg gold bars from Biman flight
Dhaka, October 24: Customs Intelligence and Investigation Directorate (CIID) has seized 68 gold bars from a Biman Bangladesh flight. The seized gold weighed about eight kilograms. The current market value is around Tk 5 crore.
Muhammad Mubinul Kabir, director general (DG) of the Customs Intelligence and Investigation Directorate, said they were sent a tip-off on Friday (October 23) morning that gold shipments were coming from Abu Dhabi in the Middle East.
On the basis of that information, the customs detectives on duty at Hazrat Shahjalal International Airport started monitoring the situation at different places.
He said that a search of Biman Bangladesh BG-028 flight from Abu Dhabi at around 10:15 am turned up 68 gold bars weighing about eight kilograms hidden under the passenger seats.
He added that action has been taken under the Customs Act regarding the seized gold and a criminal case is being prepared in this regard.