Bangladesh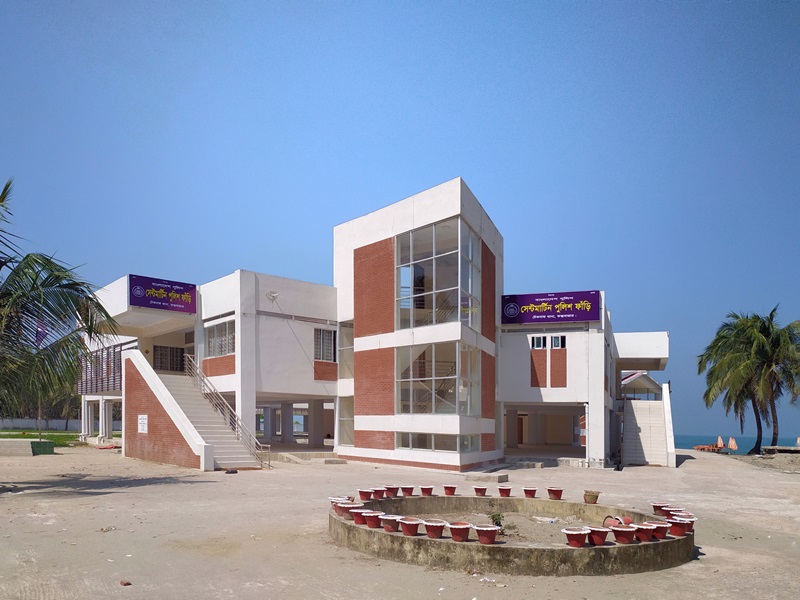 File photo/Wikimedia Commons/Masum-al-hasan Rocky
Cyclone Mocha: All hotels-motels-resorts in St. Martin declared shelters
Dhaka, May 13: Cyclone 'Mocha' is approaching Cox's Bazar with strength. The cyclone will move over the coast of Myanmar including St. Martin Island in Teknaf and its surroundings, the Meteorological Department said. As a result, residents of St. Martin panicked and began to leave the island with trawlers and come to Teknaf. About 1,500 people from at least 200 families left the island from Thursday to Friday afternoon. In this situation, the district administration has declared all the hotels-motels and resorts of St. Martin island as shelters.
Teknaf upazila executive officer Md. Kamruzzaman said that all the hotels, motels and resorts of St. Martin Island have been declared as shelters. However, the exact statistics of how many people left the island and came to Teknaf cannot be said. However, there is no reason to panic. 17 shelters have been prepared on the island. Navy, Coast Guard, BGB, Police, Public Representatives, Volunteers are working simultaneously in these shelters.
Abdul Malek, a resident of St. Martin, said that the people of St. Martin island are most frightened by the news that Mocha is coming. Because there are not enough shelters in St. Martin. There is no sustainable embankment around the island. No food warehouse. No medical care. No sea-ambulance. No meteorological office. So the people of St. Martin Island are leaving the island for safety and running to a safe place.
Meanwhile, hostile weather is prevailing in the coastal areas of Cox's Bazar due to the impact of very strong cyclone Mokha. The sky of Cox's Bazar is cloudy since Friday morning. It has started raining since 2:30 pm.