Bangladesh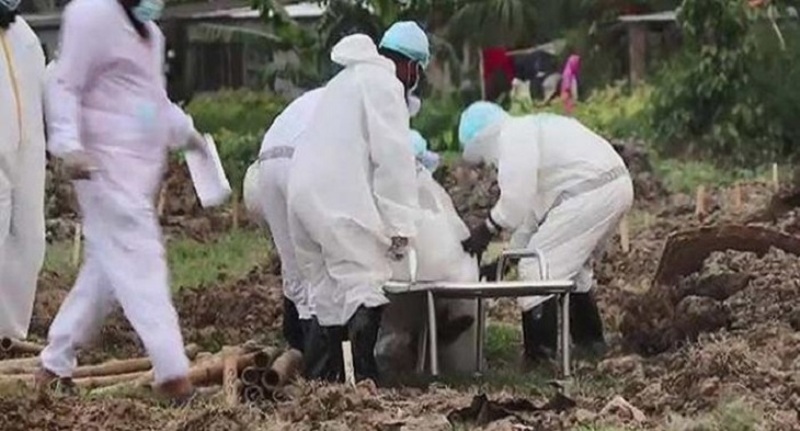 Collected
Daily infection rate drops to 8.76 percent as 58 die of Covid-19 within 24 hours across Bangladesh
Dhaka, September 9: In the last 24 hours- between Wednesday and Thursday morning- 58 people have died of coronavirus across Bangladesh, according to the Directorate General of Health Services (DGHS).
During this time, 2,588 people have tested positive for the deadly disease, while 3,617 patients have recovered.
Till date, the country's death toll, recoveries and caseload remain at 26,794, 14,68,211 and 15,24,890 respectively.
The country has collected 29,495 coronavirus samples and tested 29,541 samples in the last 24 hours. The daily infection rate dropped to 8.76 percent, while the overall detection rate remains 16.62 percent, based on 91,75,912 tests.
Among those dead were 35 men and 23 women. Dhaka division reported 22 deaths, Chittagong 19, Sylhet eight, Khulna five, Rajshahi three, and Rangpur one.
The recovery rate stands at 96.28 percent, while the mortality rate at 1.76 percent.