Bangladesh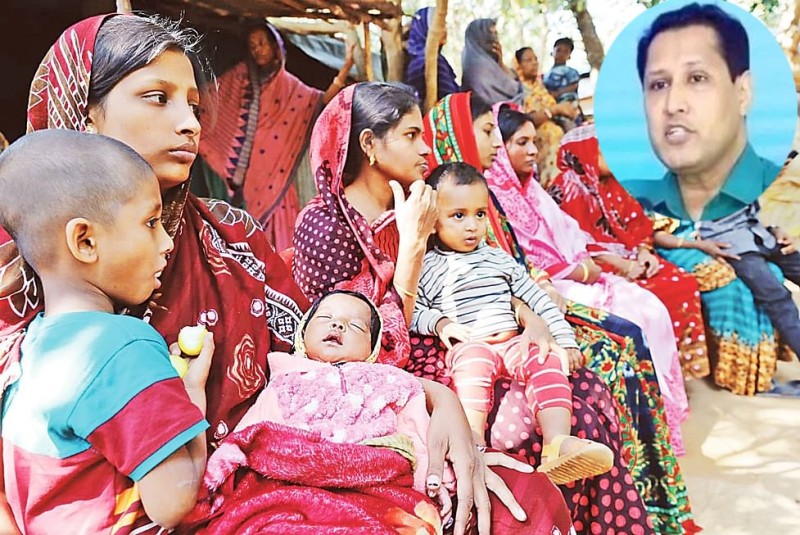 Collected
DC Biplob to help family of brothers killed in Chakriya accident
Dhaka, February 28: Biplob Kumar Sarkar, Deputy Commissioner of Police (DC) of Tejgaon Division of Dhaka Metropolitan Police, has stood by the bereaved family of six brothers who were killed in a tragic road accident at Chakaria in Cox's Bazar. He has given a financial grant of Tk 10,000 to each family from his salary.
DC Biplob Kumar said, "I am personally very shocked. This accident has left a scar on my mind. Those who have died cannot come back. However, in an effort to stand by those who are there, I have provided some financial assistance on my own initiative."
He further said, "We have a responsibility of humanity along with the job in the police. We want no more deaths on the road." He advised the drivers to be aware.
Chakaria police have handed over the financial assistance of DC Biplob Kumar to the affected family.
Six brothers were killed in a road accident at Chakaria in Cox's Bazar on February 8. On the morning of the day of the incident, seven brothers and two sisters, who were standing on the road on their way home after preparing for the last rites of the deceased father, were killed in the accident. Four brothers died on the spot.
After getting crushed under the pickup truck, the two brothers were sent to Chittagong for treatment in critical condition. But before the cremation of the four brothers was over, the news of the death of another injured brother came. Another brother, Raktim Sheel, died on February 22 while undergoing treatment in the ICU.