Bangladesh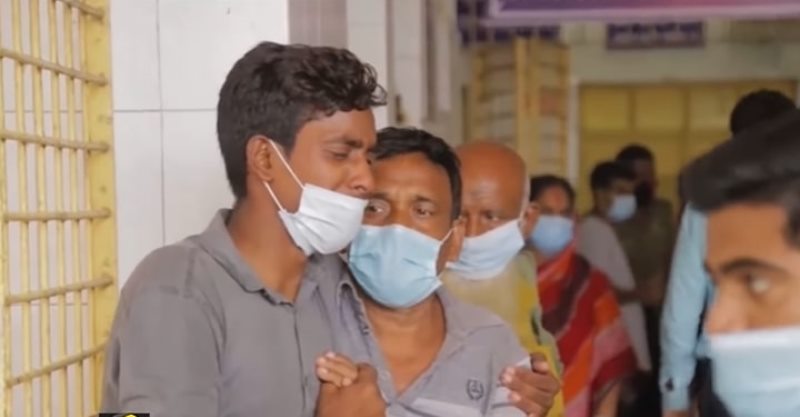 Screengrab from YouTube
Covid-19: Death toll tops 16,000 as a record 212 people die within 24 hours
Dhaka, July 9: The death toll in Bangladesh has crossed 16,000 after a record 212 people succumbed to the virus within 24 hours, between Thursday and Friday.
Friday's tally surpassed the previous best on 201 deaths, recorded on Wednesday. Just a day ago, the country logged 199 fatalities.
Another 11,324 new cases of the virus were reported across the country in the last 24 hours. The overall tally for deaths and infections reached 16,004 and 10,00,543 respectively.
The last five days has accounted for over 1,000 deaths, according to an official press release.
Khulna division- Bangladesh's new Covid-19 hotspot- reported 79 deaths, the highest among the eight divisions. Dhaka followed with 53 fatalities. Twenty-six people died in Chittagong division, while Rajshahi accounted for 23 deaths, Rangpur 12, Mymensingh eight, Sylhet six, and Barisal five.
Among the 212 deceased were 119 men and 93 women.
Ninety of the 212 deceased were aged above 60 years, 56 aged between 51 and 60 years, 40 aged between 41 and 50 years, 17 aged between 31 and 40 years, seven aged between 21 and 30 years and two people were aged in the 11-20 category.
So far, the pandemic has killed 11,254 men (70.32 percent) and 4,750 women (29.68 percent) across Bangladesh, taking the overall mortality rate to 1.6 percent.
Meanwhile, the country collected 39,209 samples and tested 36,586 samples in the last 24 hours. The daily positivity rate was 30.95 percent. A total of 69,03,268 coronavirus samples have been tested in the country till date, taking the overall positivity to 14.49 percent.
The recovery tally reached 8,62,384 after another 6,038 recovered from the virus in the last 24 hours.