Bangladesh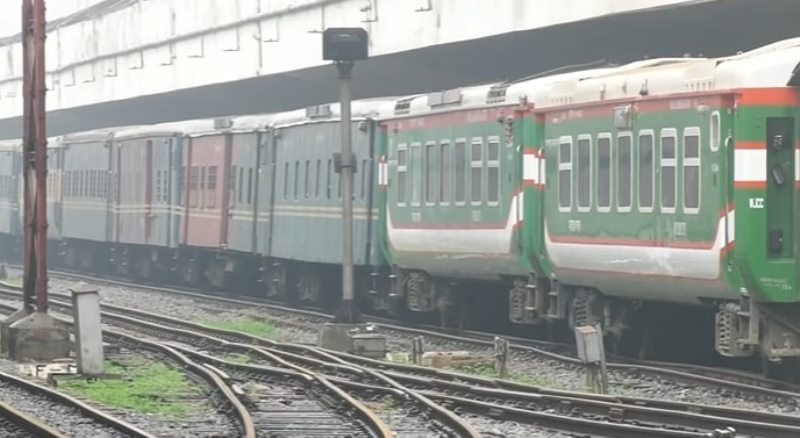 Screengrab from YouTube
Demand for rail for safe travel increasing every day
Dhaka, October 21: The demand for trains for safe and comfortable travel to different destinations in the country is increasing every day. As a result, investment in this sector has been steadily increasing for the last one decade. Currently, there are 41 ongoing development projects in the railways. The most important of these is the Padma Bridge Rail and the Chittagong-Cox's Bazar rail link project. When these projects are completed, new horizons will be opened in the field of rail communication in the country.
The government is emphasizing on rail connection in tourist areas including Cox's Bazar-Bandarban. People of many more districts will benefit from the Padma Bridge, Cox's Bazar rail link. It will also be convenient to add lines. Rail is already popular due to its ease of travel. With the addition of new coaches and engines, it has increased even more. Also in terms of time the previous complication is now less. Most trains run on time. The problem is just the quality of service and stone throwing on some trains. Yet the railways is ahead in terms of popularity.
According to Bangladesh Railway sources, there are now rail connections in 44 districts of the country. Railways have transported about seven crore passengers in these 44 districts in the 2017-18 financial year. Nine crore twenty-seven lakh passengers have traveled by rail in 2018-19 financial year. The following year, in the financial year 2019-20, about nine crore thirty lakh passengers traveled by rail. In the year 2020-21, more than nine and a half crore people have traveled by rail. Thus, the number of railway passengers is increasing every year. With this, the capacity of the railways has also increased more than before. New coaches and engines are being added to the railways.
According to Kamalapur Railway sources, 114 pairs of trains (intercity and mail) now transport passengers daily from Kamalapur Railway Station to various destinations in the country. Thousands of people travel on these trains. Now there is a system of online ticketing for the convenience of passengers. As a result, they are able to travel to specific destinations without any hassle.
The most talked about is the Padma Bridge rail connection. If this project is implemented, trains will run in Munshiganj, Madaripur, Shariatpur, Magura, Narail, Satkhira, Barisal, Jhalokati, Patuakhali, Barguna and Pirojpur. Besides, Cox's Bazar and Bandarban, which are most important for tourism in the country, are also getting rail connectivity.