Bangladesh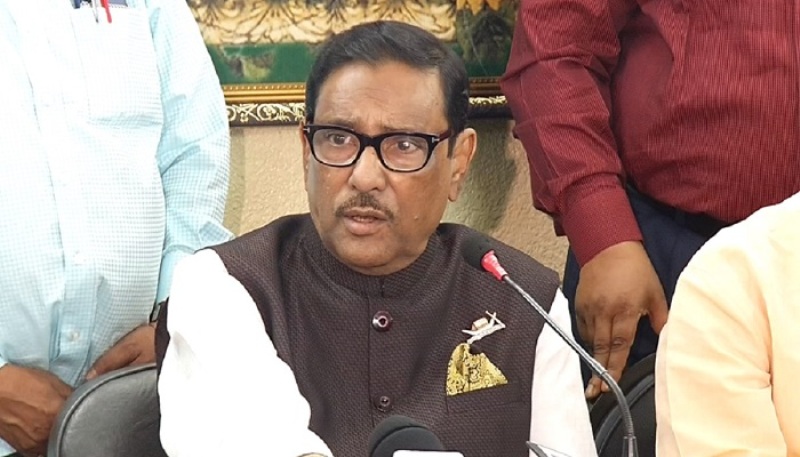 Collected
Democracy has won in Gazipur: Obaidul Quader
Dhaka, May 26: General Secretary of Awami League Obaidul Quader commented that democracy has been won by holding fair elections in Gazipur. He said, Gazipur city elections have proved that free, fair and impartial elections are possible under the current government.
Obaidur Quader said these things in a rally organized by Dhaka Metropolitan South Awami League in front of the Awami office at 23 Bangabandhu Avenue on Friday afternoon. He said that a section of the country is defaming Sheikh Hasina day and night. They threatened to kill Sheikh Hasina. Sheikh Hasina said to bear.
Dhaka Metropolitan South Awami League president Abu Ahmed Mannafi presided over the rally, the party's general secretary Md. Humayun Kabir.
Obaidul Quader said that Gazipur, Narayanganj, Comilla, Rangpur where the city elections were held, four more city corporation elections and national elections will be free, fair and impartial in the same way.
He said, "The father of the nation has left the country, today his daughter Sheikh Hasina is leading Bangladesh in the goal of building a developed, prosperous and smart Bangladesh. Fuel crisis, is a crisis of the whole world. Sheikh Hasina went out of the country a few days ago and went to Qatar again for two days to meet the Emir of that country. She has made this agreement, she has brought energy assurance for the country. The Emir of Qatar has assured that there will be no energy crisis in Bangladesh. She did not go for herself, she went for the people of the country. To improve the future of the people of this country, so that the poor people do not suffer, the common people do not suffer. The Prime Minister does not sleep at night so that everyday products can be within the purchasing power of the people, she is constantly working for the country, neglecting her own sleep and comfort.
The bridge minister said, "The Prime Minister is among us today, we are assured that he is there, people get confidence. People say that Bangabandhu's daughter cannot commit corruption, Bangabandhu's daughter does not tell lies, Bangabandhu's daughter does not think much about improving her own destiny, but improving the destiny of the people. She thinks big. He wants the development of people's fortunes, not the development of his own pockets."