Bangladesh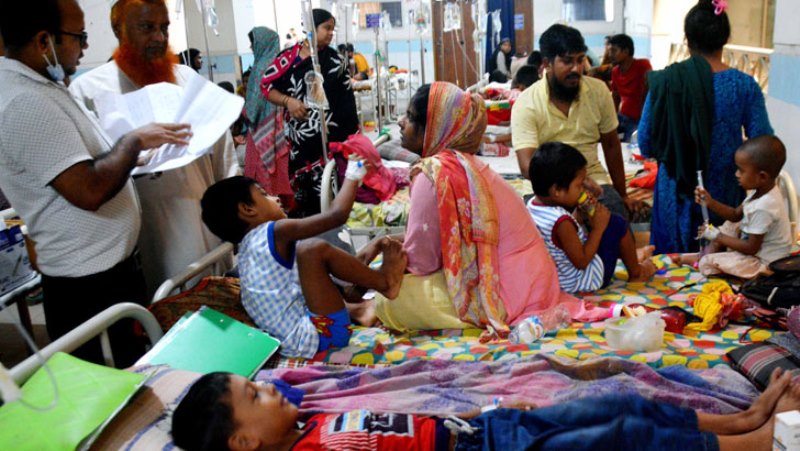 Photo: Collected
Dengue claims 17 lives in a single day
Dhaka, Sept 19: Dengue cases are mounting in the country every day. It claimed 17 lives in a single day on Monday.
From Sunday 8 am to Monday 8 am, 3,084 dengue patients were admitted to the hospital. Among the infected, 894 people have been admitted to different hospitals in Dhaka, and 2,190 people have been admitted to different hospitals outside Dhaka. During this period, 17 people died due to dengue.
A press release sent from the Health Emergency Operation Centre and Control Room of the Directorate General of Health Services (DGHS) on Monday said that currently a total of 10,032 dengue patients are under treatment in various public and private hospitals in the country. At present 3,861 dengue patients are admitted in public and private hospitals of Dhaka and 6,171 in different hospitals of other departments.
This year, 1 lakh 70 thousand 768 patients have been admitted to hospital and received treatment due to dengue throughout the country. Out of this, 74,127 people received treatment in Dhaka and 96,641 people outside Dhaka. Among the infected, 1 lakh 59 thousand 897 people have recovered from the hospital and returned home. 69,692 in Dhaka and 90,205 outside Dhaka have recovered and returned home. 839 people have died due to dengue this year.