Bangladesh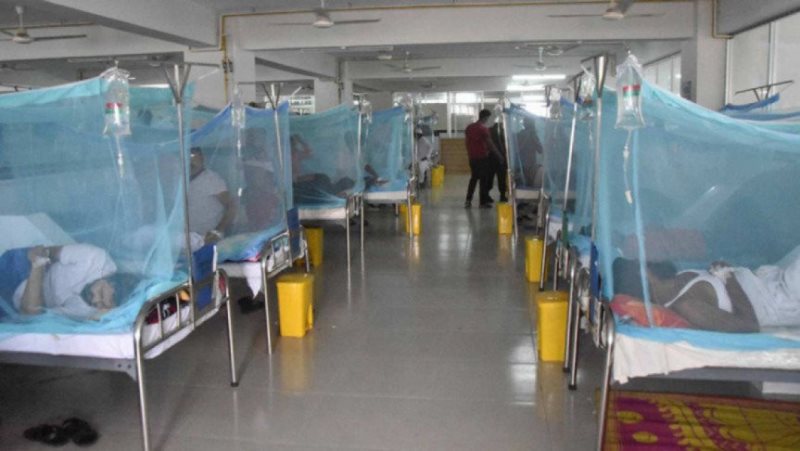 Photo: Collected
Dengue claims two more lives, 125 hospitalized in one day
Own Correspondent, Dhaka, Sept 24: One hundred twenty-five Dengue patients were admitted to hospitals from 8 am on Thursday to 8 am on Friday. With this, the number of patients admitted to the hospital reached 1,514. At the same time, two deaths due to dengue were reported.
According to reports, 125 new dengue patients were admitted to different hospitals between 8 am on Thursday and 8 am on Friday 8. Among them, 92 people are under treatment in different hospitals in Dhaka, while 33 people are outside Dhaka.
Currently, a total of 1,514 people are under treatment with dengue in various public and private hospitals in the country. Among them, 1,174 people are under treatment in 50 government and private hospitals in Dhaka, and 340 people are under treatment in different hospitals outside Dhaka.
According to the information of the DGHS, from January 1 to September 23, a total of 13,000 people were admitted to hospitals with dengue. Among them, 11,436 people were discharged from the hospital after recovery.
Two deaths due to dengue have been reported in 24 hours. With this, a total of 50 people have died from dengue since January 1. The first death due to dengue was reported on June 21 this year. In 2020, dengue infection was not seen much during the corona pandemic, but in 2021, 28,429 people were infected with dengue fever across the country. In the same year, 105 people died of dengue nationwide.