Bangladesh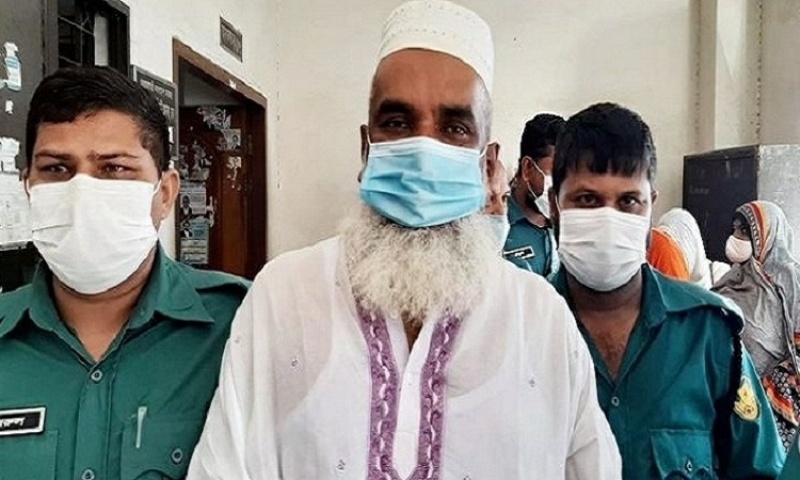 Collected
DGHS driver Malek sentenced to 15 years in prison in arms case
Dhaka, September 20: A court has sentenced health department driver Abdul Malek alias Badal to 15 years in prison in a case filed under the Arms Act. Judge Rabiul Alam of Dhaka's Additional Third Metropolitan Sessions Judge's Court pronounced the verdict on Monday (September 20th). The court sentenced him to 15 years in one section of the Arms Act and 15 years in another section. However, the judge mentioned in the verdict that the punishment of the two sections will continue together.
He was produced in court from jail before the verdict was announced. After the verdict was announced, the court ordered to send him back to jail. Earlier, on September 13, Dhaka Additional Third Metropolitan Sessions Judge Rabiul Alam set September 20 as the date for pronouncement of the verdict after presenting arguments of the state and the accused. The court has taken the testimony of all the 13 witnesses in the case.
On the morning of September 20, 2020, RAB-1 arrested the driver Abdul Malek from Turag area of ​​the capital. A foreign pistol, a magazine, five rounds of ammunition, counterfeit Bangladeshi notes worth Tk 1.5 lakh, a laptop and a mobile phone were seized from him. Alamgir Hossain, a police inspector of RAB-1, filed a case in this regard.
On January 11, RAB-1 sub-inspector Mehedi Hasan Chowdhury, an investigating officer in the Arms Act case, filed a chargesheet against Malek with 13 witnesses. Then on February 14 the court accepted the charge sheet of the case. On April 4, the court dismissed Malek's plea for release.